Just like the angels in heaven, God has given us the ability sing and make tunes with our voices. As singing makes us happy, we forget about all the troubles that worry us on a regular basis. Singing makes us feel closer to God because he can hear our melodious voices from the heavens above. We must be thankful to God for giving us this amazing gift that brings harmony and peace to everything around us.
Ever since Serena Rigacci was a little girl, she always wanted to sing "I Will Always Love You" by Whitney Houston while a huge audience was watching her. Thanks to Next Star, a reality talent show, Serena finally got the opportunity to make her dream come true.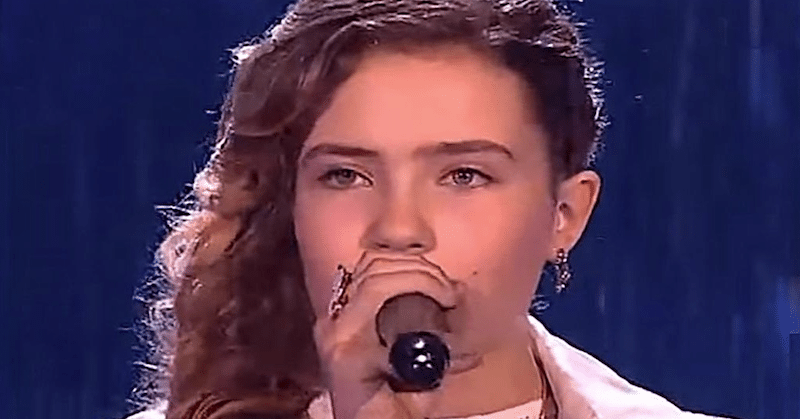 With the stage ready, Serena started singing the song of her dreams. Even though Serena had just finished singing two words, the audience and the judges couldn't believe what they were hearing. Her emotional and voice control was so phenomenal that the crowd kept saying "bravo" while she was singing her favorite song. Even though Serena was quite young, she knew how to present her skills and herself to the judges. The dress she wore complimented her powerful and talented voice.
It is remarkable that Serena was able to maintain her composure even though the judges and the audience were on their feet. Her voice was so strong that some people started to cry during her performance.
Take a look at the video below to listen to the true beauty of her voice.
Do you think that Serena's voice is amazing? Share her incredible talent with others to bring a little brightness to their day today!
5th Grade Boys Dress Like Babies, Leave Crowd Roaring With Clever Talent Show Routine
Many of us have fond memories of participating in talent shows as a child. It is so fun to get up on stage and show off our special skills in front of our classmates! Well, this group of boys took their school talent show very seriously and created quite an amusing routine!
This group of fifth-grade boys practiced their talent show routine for weeks and were excited to perform at the New Braunfels Christian Academy talent show! The boys worked hard to create elaborate costumes that made them look like little babies wearing bibs and onesies! They performed to Taylor Swift's hit song "Shake It Off" and leave the crowd roaring in laughter!
The boys got a huge round of applause from their classmates and teachers after they finished their routine. They truly put their hearts into this performance, and it sure paid off! Watch their hilarious talent show routine in the video below and laugh along with us!
Did you think their talent show routine was funny? Share it with your friends and family to make them laugh today!
Man Finds Weird "Bubble" In His Yard, I Can't Believe What Happens When He Pokes It!
God thought his favorite creations to be lead a life of courage through his guidance and protection. Having the courage to face our fears head-on is the equivalent of having faith and confidence in God. By praying to God on a daily basis, we learn how to use harness our courage for the greater good. When we remain faithful to God during testing times, it shows him the true extent of our courage to believe in him even when we can't see him.
Imagine it is a nice day outside and you go onto your lawn to soak in the morning sun. The moment you step on the lawn, you notice there is a huge bubble. If you happened to be James Callender, you wouldn't waste any time to poke holes in the strange bubble.
As James was curious to know what was in the bubble, he used a stick to poke holes in the huge lawn bubble. The Daily Mail UK has a good explanation about what leads to the formation of the lawn bubble. They say that as the water is unable to reach the ground, it gets stuck in between the initial layer of grass.
As James wanted his lawn to survive the high levels of moisture, he used a stick to remove all the pressure. After poking multiple holes, he started to step on the bubble to speed up the removal process.
Take a look at the video below to get a better idea about this weird phenomenon!
Share this weird phenomenon with your friends to amaze them by God's creation!
Young Woman Is Diagnosed With Cancer, Gets Well Deserved Makeover Before Starting Chemo
When we are suffering from diseases, we must never forget to pray to God daily. By thinking about God and asking him for help, he will do his best to protect us. Although these moments will test our faith in God, we should always believe in God. As the Lord is our savior, he will always watch over us.
At some point in our lives, we want to get a total makeover, especially when it comes to aesthetics. However, there are cases where people have to deal with life-changing scenarios which can be hard for them.
After Laura found out that she had cancer, she wanted to get a complete makeover so that it would be easier to handle the chemotherapy sessions. Laura asked New York's Pierre Michel Salon's Jerome Lordet to give her the necessary makeover.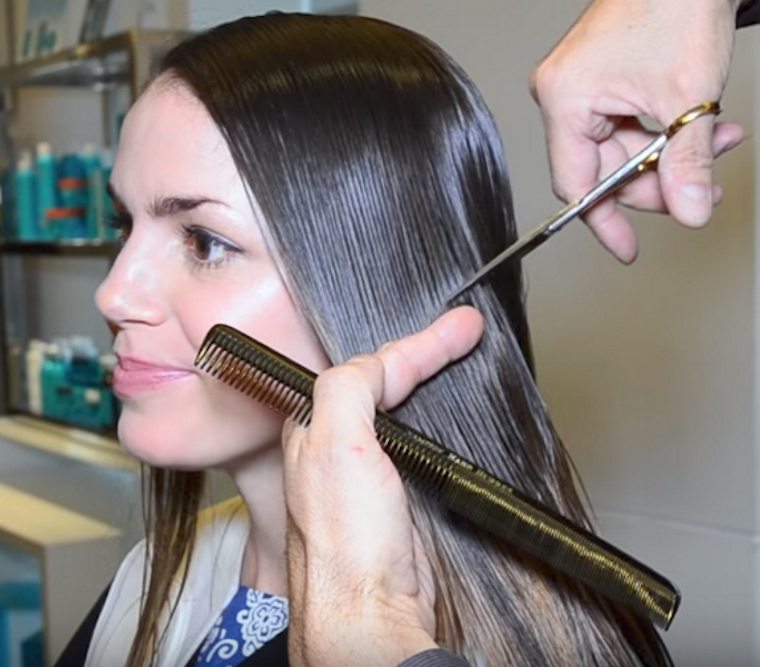 Lucky for Laura, Jeremy knew what he had to do to ensure that she would have the best experience of her life. As chemotherapy treatment sessions are harsh, Laura wanted a new style that was easy to maintain and stylish at the same time.
After spending a considerable amount of time with her hair, he came up with the perfect style that was beyond her expectations. Once Jeremy was done creating his masterpiece, Katherine, Pierre Michel Salon's expert makeup artist gave the necessary finishing touches.
At the end of the session, Laura was amazed to see what the crew had done with her new look.
Share this makeover to inspire your friends to change up their look and pray for Laura's recovery.