Life is wonderful! And no one knows this better than women who have experienced the joy of motherhood. One woman, however, did not get to experience this joy as her doctors told her she would never have babies. But as fate would have it, soon after she received the news, she found that she was pregnant and eventually gave birth to a boy. And that too inside the shower when it was heavily snowing outside. This goes on to show that a little faith in the workings of the universe can have tremendous effects.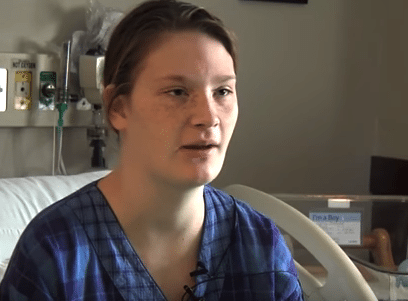 Brylye Jones's name is featured on the list of those moms who receive the worst news in the world: that they cannot become a mother! According to what she told Inside Edition, she has "an ovarian dysfunction that causes my body not to produce hormones like it's supposed to." However, barely three months after she got the bad news, Brylye discovered that she was pregnant. But the reason why her story was read by so many was because of the way her baby boy came into the world. As the due date approached, Brylye started experiencing contractions. She visited the hospital with her pain but was sent back and told to wait for some time before she was ready to deliver.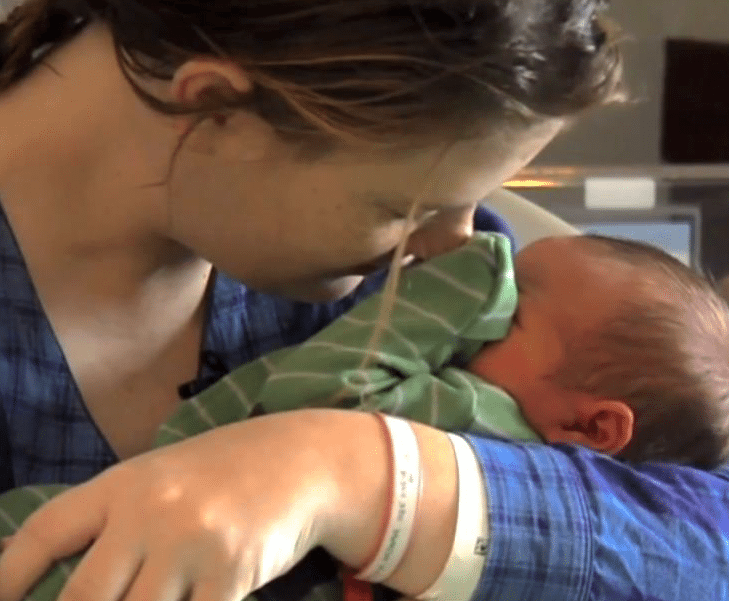 But it seems her baby was impatient to see the world and did not care about anything including the weather outside. It was a stormy Monday and the snow outside fell incessantly. The baby was eager to come out and Brylye knew her options were limited so she chose the best environment possible to give birth – the shower! Her brother was the only other person who was with her at that time. He realized what was happening and then he caught sight of all that had taken place in the bathroom, he exclaimed, "Oh crap! You had a baby!" He then went on to dial 911. Thankfully, Brylye had taken child-development classes in high school and therefore knew what to do in such situations. She went ahead and sucked the mouth of her baby boy to ensure he was breathing and his color was OK. In the end, everything turned out to be for the best. She had even thought of naming her boy after the 911 dispatcher but ultimately settled for Mathue, which means "gift from God."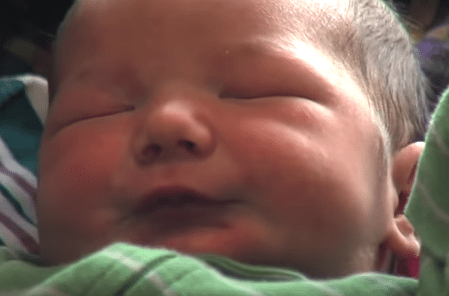 Brylye's story is one of courage and faith. Had she been disheartened by the doctor's reports, she would have never thought she could become pregnant again. It was also a surprise for the baby boy to his mother. He happened unexpectedly and at an unexpected circumstance. There are many instances where babies have died at birth due to health complications and yet here is someone who was born in the shower. And turned out to be healthy and well. This is nothing short of a miracle, one that will be told about from time to time to mothers who have lost hope.
Share this story and thank God for this sweet baby boy!