Everybody loves music, and when we're truly happy we love to dance! Some like to do it subtly, others like to totally rock out. Even when we worship God, different people are moved in different ways. Worship pleases God and we are called to sing and dance praises to Him. That's why we have worship songs and dancing, we have choirs and music of all kinds. Being in a church choir is a wonderful experience. It can be a little bit restricting, however, because it's all a bit formal. There's not much movement, and even if there is, it is all synchronised movements and toned down. So, it's a breath of fresh air and a source of immense joy when you see someone completely feeling the music and just moving with the feeling, which is exactly what a little 6-year old girl did while singing in her church choir!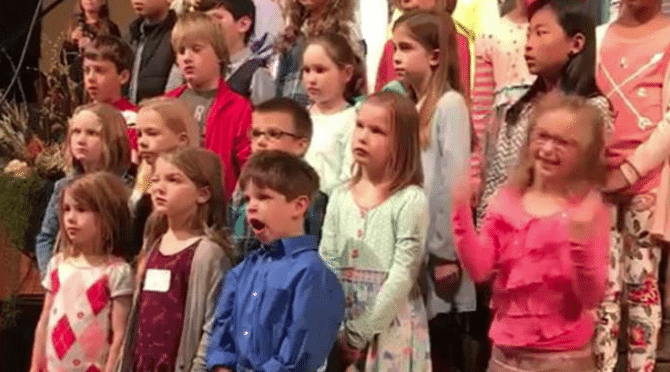 Loren Patterson is part of the children's choir at her church, and she is not shy to express her joyful spirits when singing in worship! Many have experienced overwhelming feelings when praying and singing praise, many have even swayed and moved to the music, but none quite like little Loren. A video of her dancing without care while standing with her fellow choir mates who are all standing obediently has gone viral and it has touched the lives of all who have seen it. Loren's mother, Jennifer Patterson, shared a video of her daughter performing in the children's choir at their church, the First Baptist Church in Dickson, Tennessee, and people from all over the world have reached out to her, expressing their joy and sharing stories of how it has changed their lives in some way.
The carefree way in which the little 6-year old just full-on dances to the music, even when it's just the music and the singing is over, has been an inspiration to everyone who watched her jiggying and shimmying. Loren does the 'vogue', drums her hands on her legs and does the karate-chop while grinning from ear-to-ear and rocking it out in front of the whole congregation to the song 'Old Church Choir' by Zach Williams. What's even more amazing is that it was first performance as part of the choir, performing in front of church which has around 2000 members. The video has over 23 million views and counting.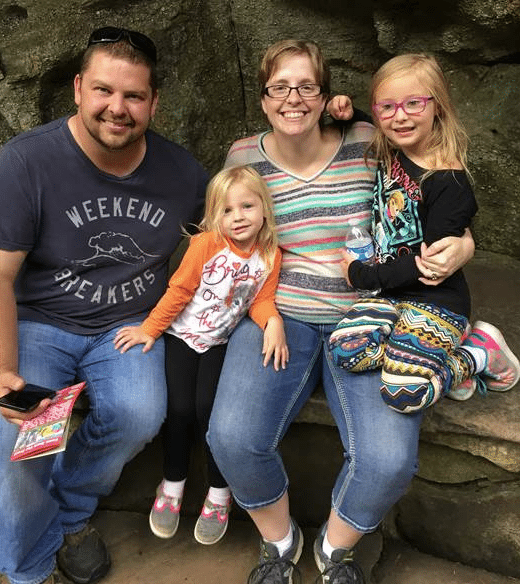 Loren's mother was also on stage at that time, as part of the adult choir who were standing on risers behind the children's choir. She did not see what was happening nor was aware of what everyone seemed to be looking at, including her husband, Mike, who she saw laughing. She only found out later that Loren had completely stolen the show when a fellow congregant, Brian Todd, sent her the video he had shot of Loren doing her thing. Jennifer says that Loren is "always dancing around" and "makes up her own songs about Jesus and that she and her 3-year old sister are "always singing around the house". Loren is a bubbly little girl and isn't afraid to let it show when she feels happy. This is such a blessing because so many people have shared stories of their hard times, saying that seeing Loren being so joyful has helped them in their struggle with cancer or the loss of a loved one. For some, it has even helped them get back a little faith. For Loren, she loves dancing because "it makes people happy".
Share her adorable dance moves to make the world smile today!