We are called to love God with all our hearts, all of our souls and all of our minds. Second only to that is to love our neighbors as we love ourselves. This simply means that we should love and respect one another, just as God loves us. The word of God also says that "two are better off than one", because when one is in need, the other can help, when one is alone, the other can be there, when it is cold, the two together can find warmth, when one is under attack, the two together can defeat the enemy. As people get older, company gets harder and harder to find. It's a sad reality of life. We start losing friends and life can get lonely. The loneliness can be especially felt during times of festivity that used to be spent with loved ones. Thankfully for a certain 82-year old widower, he found a friend in an unexpected place and in a most unexpected person – a little girl of 4. God brings people into our lives when we most need it, and sends us blessing in the most unexpected ways.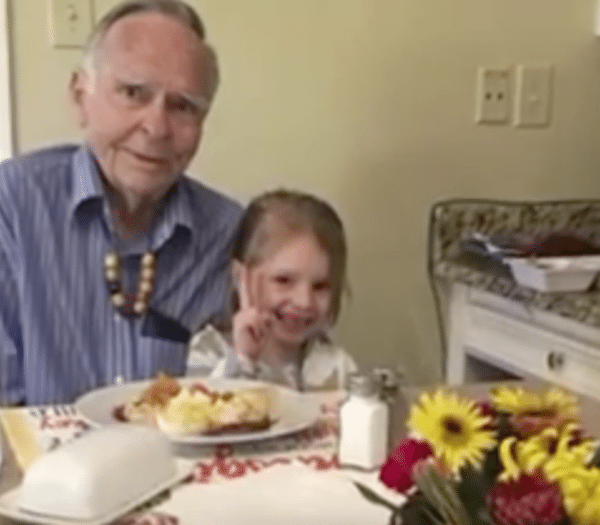 Norah Wood, a 4-year old girl, bonded with Daniel "Mr. Dan" Patterson, the 82-year old widower, at a grocery store in Georgia late in September while Norah and her mother were buying cupcakes for her 4th birthday. Norah and Mr. Dan talked for a little bit, but before they left, she asked her mom, Tara Wood, if she could take a picture with Mr. Dan for her birthday. The meeting between the two must have been very special, because as they said goodbye, they hugged and behaved like they were old friends.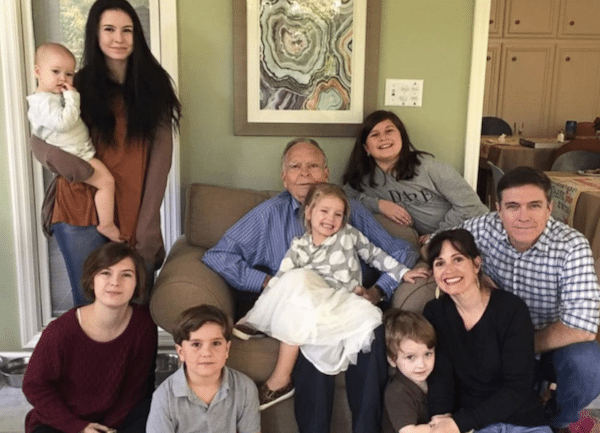 On Halloween, Norah decided she wanted to visit her friend Mr. Dan in her Minnie Mouse costume. Ever since that visit, the two have been inseparable. For Norah, Mr. Dan is now her best friend. With Thanksgiving approaching shortly after Halloween, Norah's mom decided to invite Mr. Dan to join her family for dinner. He was delighted to spend Thanksgiving with the Wood family. He smiled and learned everyone's names, and he made himself right at home. He even wore the special necklace which Norah had made for him in school. The Woods now consider him to be a part of the family and are all grateful that Norah made friends with him at the grocery store. If it wasn't for Norah, Mr. Dan might not have had anyone to spend Thanksgiving with, and everyone in the family feels blessed to have been there for him. He was also invited to help the family decorate the Christmas tree that year. The friendship has truly been a blessing for all.
Share this story to inspire kindness all across the web!