God works in mysterious ways. Love works in mysterious ways. When a person leaves the world, a part of the person is left behind in the hearts of his loved ones. Stories about two people falling in love and staying in love are beautiful and inspiring. Here is one such story of two couple madly truly in love.
Married and always together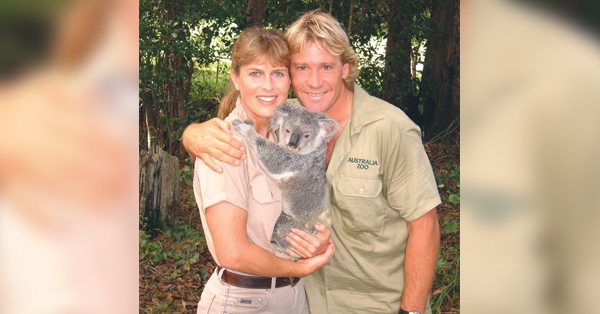 Talk to people about love and you will hear different opinions. Some say you may find love anytime anywhere. Some say that once you find your soulmate for life you are meant to stay together forever. We have a living example of this "forever-love".
Life after a loved one passes can be an emotional roller coaster. Some end up finding love somewhere else in someone else. Some end up staying in love, living with the memories. Steve Irwin's family is a classic example of this. After his death life was never the same for his wife Terri and his two kids Bindi and Robert. But without losing hope the three of them have been living life to the fullest.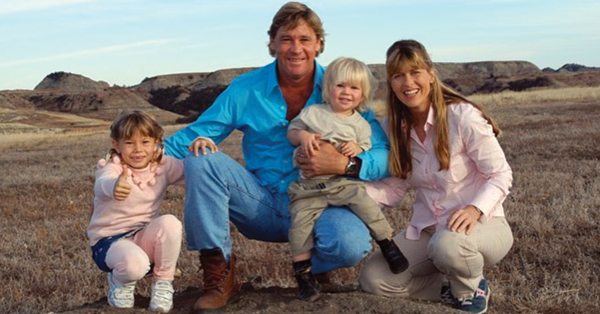 There was a rumor that spread that Terri Irwin was supposedly dating actor Russel Crowe and this caught the attention of the media. But Irwin cleared the rumors saying that Russel Crowe is "a great guy but absolutely just a dear friend". She went to straighten things out by stating, "The saying goes, when it comes to friends I'd rather have four quarters than a hundred pennies…and he's definitely a quarter"
Several times the question has come up about why she hasn't dated anyone after Steve's death. Access Hollywood interviewed Terri and the reason she gave for the above question simply melts our heart.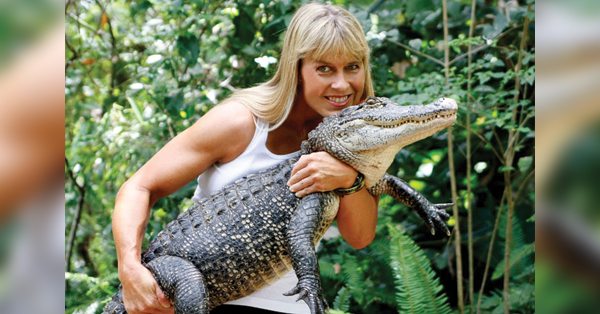 "I haven't dated anyone in the ten years since we lost Steve just because I feel a connection still with Steve. You know when you take those vows, and say 'we'll be together as long as we both shall live', I really don't think I would've married if I hadn't met Steve" This powerful reply makes us fall in love with the couple all over again. She went on to talk about her kids. "And he's very special to me and continues to be. And I've got beautiful kids and a lot of wonderful conservation work, so, I'm lonely for Steve but I'm not a lonely person."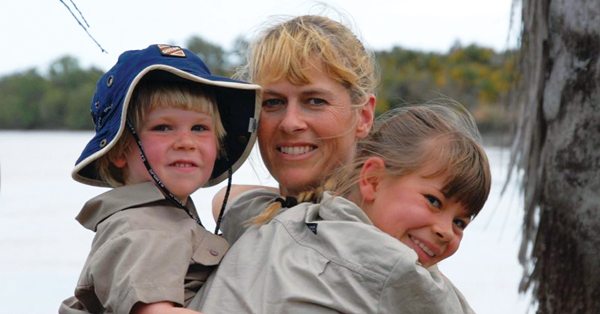 Her daughter Bindi, now all grown up, took Tweeted a very special message about her mother on Mother's day and called Irwin, "the strongest and most beautiful Mum in the whole world". Time and again we see a lot of love shared by Bindi about her mother's determination and "strength to move mountains". About Terri not dating anyone, Bindi said, "What people sometimes forget is that when you find your soulmate, if you've found that soul mate you really don't want to move on. So mom had her soul mate and mom and dad will always be married and will always be together" The love that the whole family shares for each other and for Steve is simply beautiful.
10 Things You Never Knew About Steve Irwin
We all miss the amazing Steve Irwin! Here are 10 things you probably never knew about him via families.com: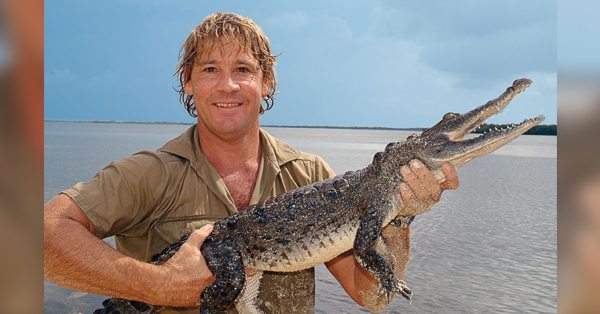 1. Steve had been around animals almost all of his life. As a present on his sixth birthday, he was given a scrub python. By age nine, he was handling crocodiles under the supervision of his father.
2. Steve began running the Australia Zoo in 1991. That was the same year he made his first appearance in a television special about reptiles and wildlife.
3. The first episode of The Crocodile Hunter was of Steve and new bride Terri trapping crocodiles on their honeymoon.
4. By 1999, Steve' show The Crocodile Hunter had become popular in the United States and was bring broadcast in over 130 different countries around the world.
5. In 2002, Steve starred in his only feature film, The Crocodile Hunter: Collision Course. The film won a Young Artist Award for the Best Family Feature Film – Comedy.
6. Steve was awarded the Australian Centenary Medal in 2001. The medal honored Steve for his service to global conservation and Australian tourism.
7. Despite working with dangerous animal like crocodiles and snakes, Steve's greatest fear was of parrots.
8. His daughter, Bindi Sue, got her name from Steve's Staffordshire bull terrier (named Sui) and his favorite crocodile (named Bindi).
9. He was a big fan of the Australian rules football team Essendon Bombers and also trained in the martial arts system of Gaidojutsu.
10. Steve has a species of snapping turtle named in his honor – Elseya Irwini.
[Source/families.com]