Marriage is a holy union of two people which were destined to find and love each other. God controls all of these relationships a part of his divine plan. It does not matter if the man is below average height or is born unique; there still may be a woman out there who is perfect for him. This is the story of a couple who are like any other but with one tiny difference: they are, according to Guinness Book of records, the smallest married couple in the world.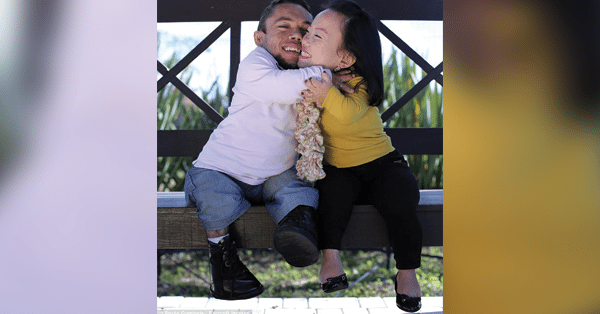 Paulo Gabriel da Silva Barros and Katyucia Lie Hoshino are Brazilian couple who are like any other married couple. They both have steady jobs with Paulo working as a legal secretary and Katyucia is an entrepreneur who runs her own beauty salon. Their love story is like any story of the present generation: one that started through the intervention of social media. The couple met online and started chatting. Paulo confesses that for him it was love at first sight.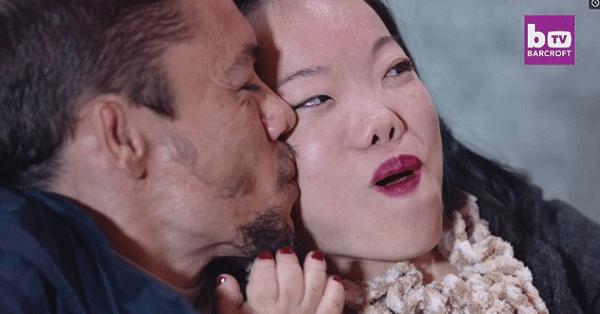 He said, "I found her very beautiful from the first moment I saw her," but Katyucia took her time. For her, the attraction was not immediate because, she says "The first time I started talking to Paulo, he was really annoying. He had cheap pick-up lines." She was so disgruntled by Paulo's approach that she blocked him from ever contacting her. Paulo has a different version, "She thought I was trying to flirt but I was just being nice. According to her, I was a really boring guy." When a relationship is meant to be, it can start on its back and stand right up. Their relationship is one such which had to end in a union. What is romance without drama? But, there wasn't too much drama because 18 months after the first contact, Paulo was unblocked. "When she unblocked me, it didn't take me more than a minute to say hello. [W]e started speaking and she said I was more civilized," said Paulo.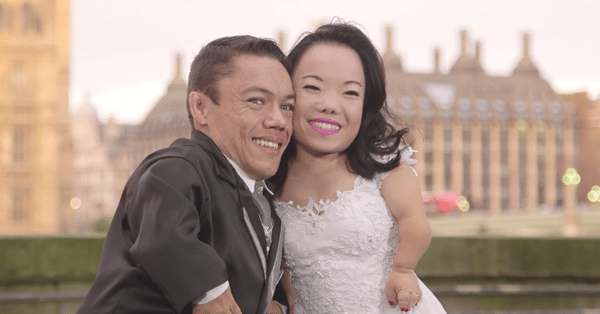 A love struck Paulo, decided to drive down 300km to meet Katyuchi in person. While he was smitten, Katyuchi wasn't too impressed by Paulo's sense of dressing. "He was wearing an orange shirt, jeans and sunglasses – thank God it has improved since then." Paulo worked his charm and got Katyuchi to start dating him within five days. Now, they look like any couple in love. What makes them stand apart is the Guinness record they now hold for being the smallest married couple in the world!
In a public statement, they said, "We hope our new record will encourage the world to look past the physical differences in others and understand all people should be treated equally."
Share this story and remind others that everyone deserves love, even if they are different than us!