Prince William, Princess Kate, and Prince Harry recently attended a lavish state banquet at Buckingham Palace that was being hosted by hosted by Queen Elizabeth for King Felipe and Queen Letizia of Spain. The night was amazing, but one of the most talked about events was highlighted with the fact that Princess Kate wore a very symbolic piece to the banquet that night.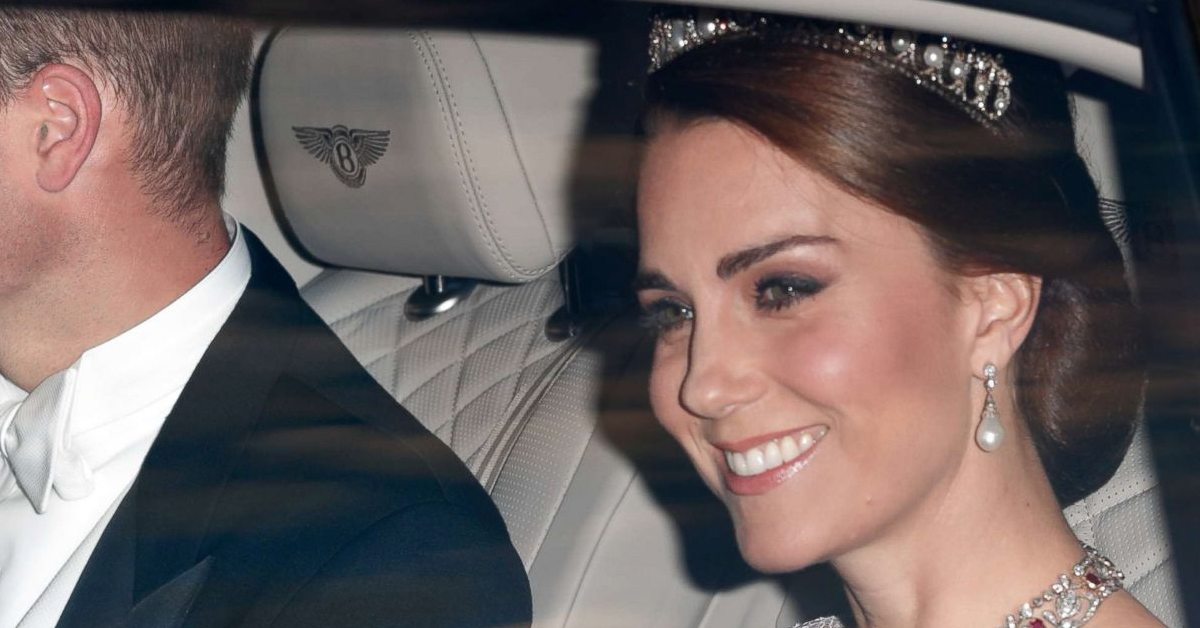 Kate wore Princess Diana's favorite Cambridge Lovers Knot Tiara to the banquet and also accessorized herself with with jewels she borrowed from Queen Elizabeth herself. She wore a blush pink Marchesa dress and added glamorous pearl drop earrings that we think were the same ones Princess Diana has worn on many royal occasions. The Cambridge Lovers Knot Tiara, however, is a very significant piece because it was a wedding gift that was given to Diana. Princess Kate first wore the tiara at the diplomatic reception back in 2015 and she also wore it to the state dinner in 2016.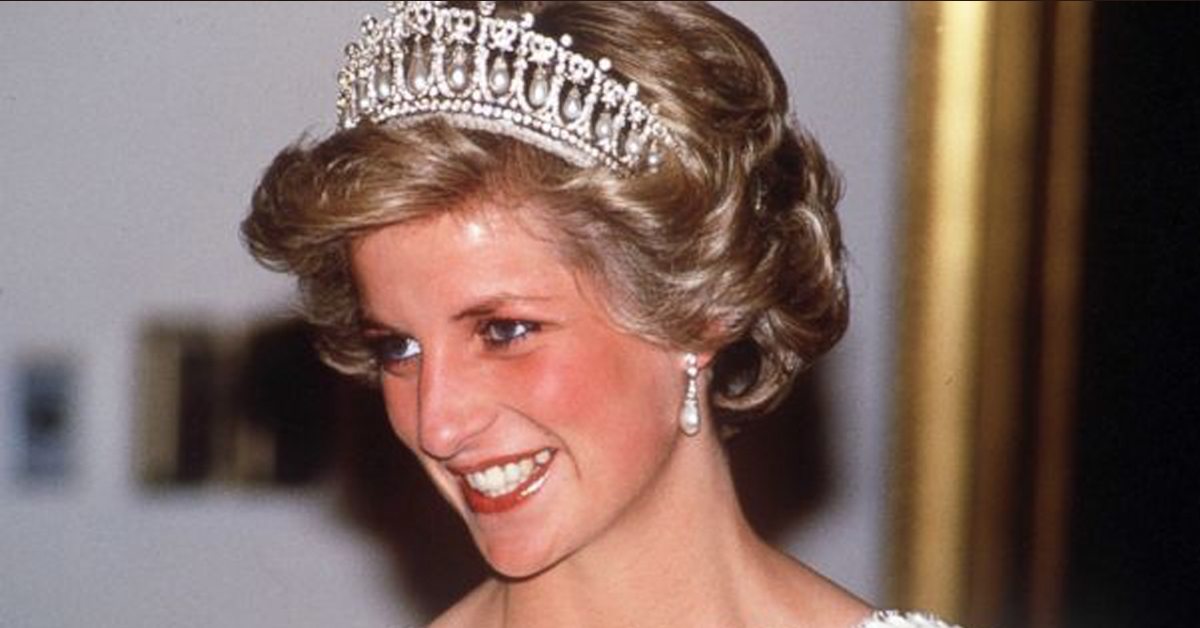 The event hosted about 170 people in the Buckingham Palace ballroom. But the purpose of the night wasn't just to dress up. The business conducted was a very important component of the royal family's Brexit charm offensive to solidify the relationship with the Spanish as the U.K. negotiates its exit from the European Union. Queen Elizabeth made this statement at the banquet: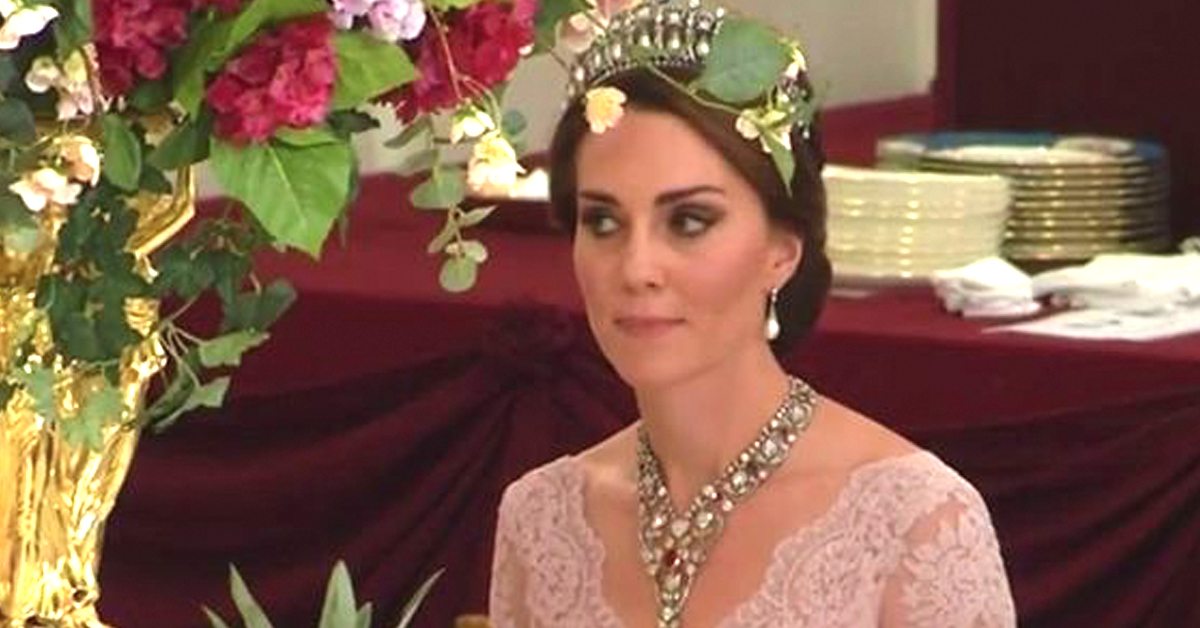 "This state visit is an expression of the deep respect and friendship that describes relations between Spain and the United Kingdom. Just occasionally, a state visit can provide an opportunity for great personal happiness also. So it was, more than a century ago, when your great-grandfather, King Alfonso the Thirteenth, met his future wife, Princess Victoria Eugenie, the grand-daughter of our Queen Victoria, in this very ballroom."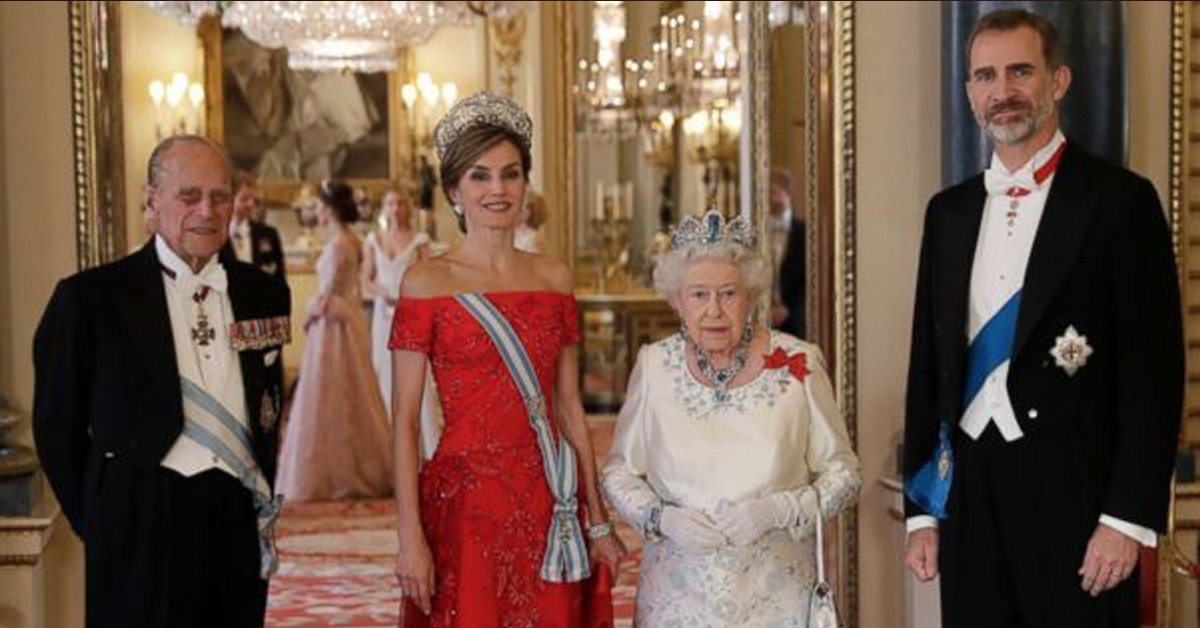 Queen Elizabeth also spoke about the special relationship between the two countries.
"The relationship between our two nations is dynamic and modern. We are NATO allies, striving together to improve security in Europe and across the globe," the Queen said.
[Source/Yahoo News]