Babies are one of the many ways God rewards us for staying loyal to his teachings. It is obvious that babies have God's blessings because of their ability to bring peace and happiness. As babies are the future of this world, we must teach them the importance of praying to God. We must be grateful to God for giving us the opportunity to carry humanity forward.
Princess Kate has made her first appearance in public along with Prince William and Prince Harry after the announcement she made six weeks ago about her third pregnancy. The trio came to celebrate and support World Mental Health Day in Buckingham Palace.
Kate was thankful to her supporters for the efforts they made to change the perception of the public regarding mental health. Wearing an elegant Temperley dress, you could notice Kate's tiny baby bump.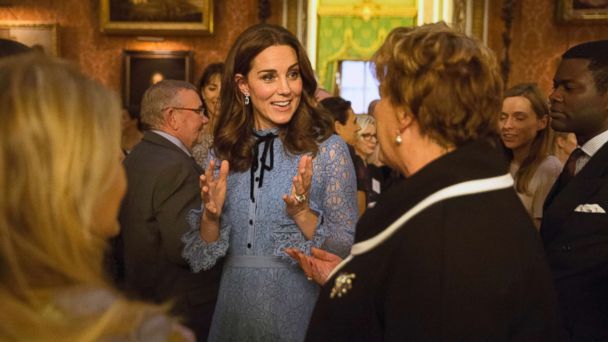 Due to morning sickness or hyperemesis gravidarum, Kate was unable to attend an engagement and Prince George's first day in school. The world got to know about Kate's pregnancy on September 4th, 2017, through the announcement made by Kensington Palace. Kate also had morning sickness when she was pregnant with her other children.
The last time the public got to see Princess Kate was on the eve of Princess Diana's death anniversary, along with Prince William and Prince Harry.
Princess Kate's aid said, "'The Duchess' condition is improving but she is still suffering from hyperemesis gravidarum. The Duchess is delighted to be here tonight."
Share this story with your friends who love the royal family to let them know this exciting news!
The Chances Are You Probably Have Your Car Set Installed Incorrectly, Here Is Why You Need To Fix It ASAP:
As children are gifts from God and the future of our incredible world, we must take extra measures to keep them out of harm's way. We have to show our children how to be thankful to God every day for all the gifts that he has given us. We must also teach our children on how to pray to God every day.
Did you know that there are chances that there were installation mistakes in all your car seats? National Highway Traffic Safety Administration believes that over half of all the seats in the car are installation errors.
However, you don't have anything to worry about it because you can install the car seat correctly by following the video below. Jeff Rossen, the national investigative correspondent in TODAY, Lorrie Walker from the show Safe Kids and Rossen Reports teamed up together to make this informational and life-saving video. The video shows us all the mistakes that we have been making when it comes to securing the seats for our children. In most cases, the seats and straps were quite loose. In other cases, the tether isn' attached to the back of the seat. The thing about car seats is that even the smallest thing can make a massive difference to the children.
As it is always better to be safe than sorry, take a look at the video below so that you can correct your mistakes, if any.
Please share this video with your family and friends to prevent them from making the same mistakes!
The Answer To The Controversial Question: Should Utensils Go Face Up Or Down In The Dishwasher?
God wants us to take care of ourselves so that we remain disease-free and healthy. God has given us various tools so that we can keep ourselves clean. By keeping ourselves free of dirt, we are keeping our holy vessels pure and free of contamination. We must pray to God regularly so that our souls are clean.
Did you know that there are three things that we should keep in mind when we are using the dishwasher? Most of us have the habit of stuffing as many items as the dishwasher can take so that we can speed up the cleaning process. However, by following these three simple rules, you will be able to get clean dishes all the time.
The first thing you need to do is keep your silverware in different positions so that the dishwasher can remove all the dirt from them. If you keep them all in the same position, the dishwasher won't be effective in dirt removal.
The second rule is to keep the sharp ends of your kitchen knives facing down to prevent accidents while using the dishwasher. After all, you don't want to cut your hand while handling the dishwasher.
Last but not the least, never load your prep knives in the dishwasher because they can damage it. The sharp edges will cut the plastic or rubber coating, making the dishwasher prone to rusting. On top of that, the temperature and detergents will damage the handles of these knives. Always wash them with your hands if you want to clean them!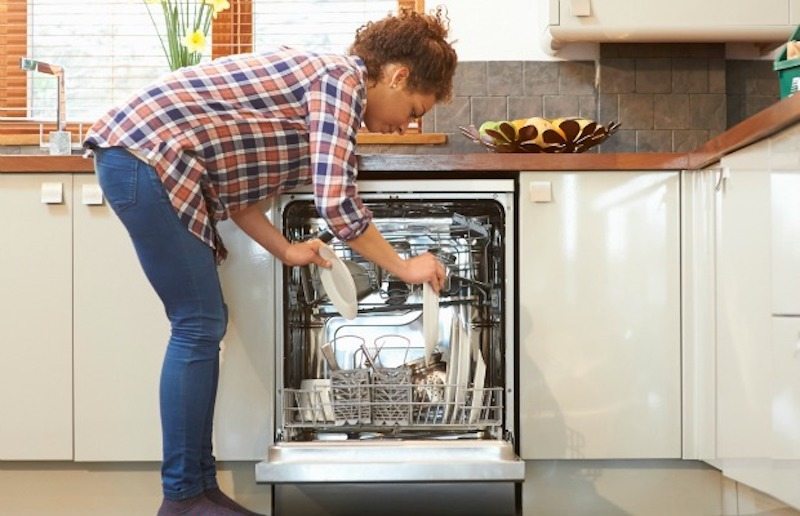 Share this story so that others can know these easy tips about how to clean their dishes!
Dolly Parton Shares Stories Of Her Humble Upbringing And The New Project It Inspired
Even when we are highly successful, God wants us to remember our roots so that we remain grounded until the end of our life. When we truly appreciate everything God has done for us, he will help us reach even greater heights. We must be grateful to God for everything he has given us. Pray to God every day so that he continues to shower us with blessings.
When you think about Dolly Parton, you usually think about her life as a talented and famous musician. However, like most successful artists, Dolly Parton lead a much different life when she was younger. Believe it or not, but Dolly Parton had eleven siblings!
Dolly has a lot of knowledge and advice to share with children from all around the world, so she released a new album called "I Believe in You."
Dolly hopes that the younger generation will be encouraged and inspired to follow their dreams while maintaining a positive attitude after listening to her new album.
Dolly told ABC News, "In this day and time we really need some uplifting messages. I tried to create building tools to make children better people, but I really think it speaks to the grownups as well."
Dolly also made a promise to God that if she became successful, she would share everything she has with those in need. Needless to say, Dolly became a philanthropist once her singing career became successful. Dolly donated $10,000 to all the families that lost their houses in the wildfires, which spread through Gatlinburg and Pigeon Forge.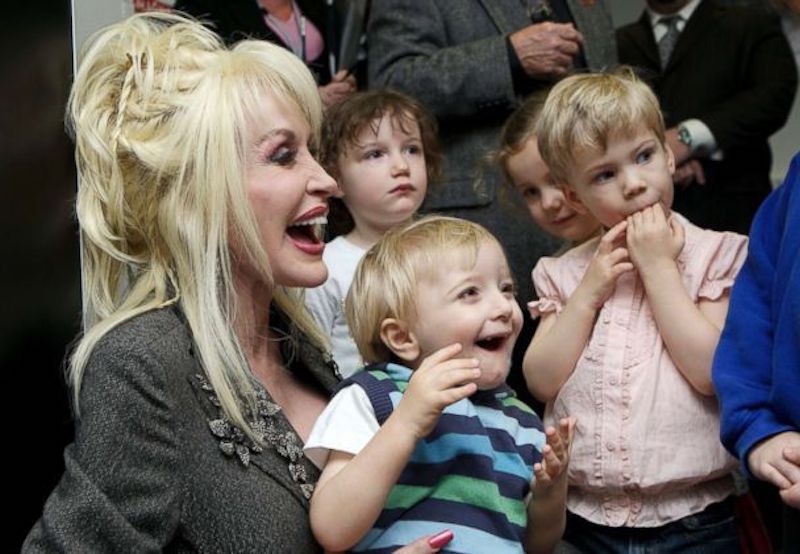 Don't you just love Dolly?! Share this story with all of your fellow Dolly Parton fans to inspire them with her kind heart!