When bad things happen, all we can do is turn to God in prayer and trust that he has it all under control. When a young child passes away, it is absolutely devastating. No parent can ever prepare themselves for the heartbreak of losing a child, but when that unfortunate incident happens, we must gather around the mourning family in prayer. The family of a 7-year-old from Darien, Illinois is heartbroken this morning after their boy passed away following an intense battle with a rare form of cancer.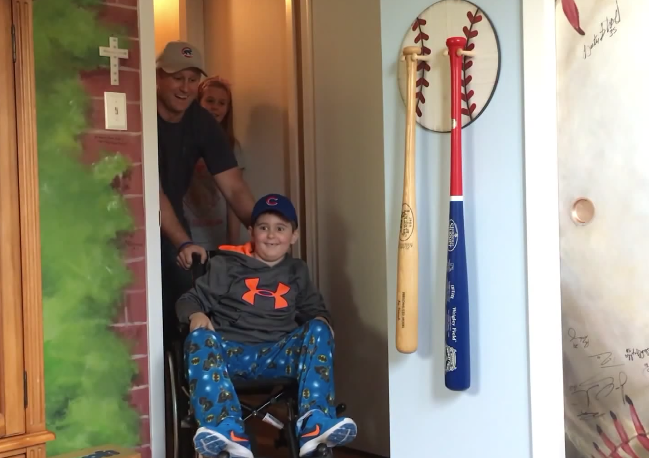 The boy, Joey Ventimiglia, was only 6 years old when he was diagnosed with DIPG, Diffuse Intrinsic Pontine Glioma. DIPG is a brain tumor that rests in the pons of the brain. This area controls essential bodily functions such as the heartbeat, breathing, eyesight, and balance. There is currently no cure for DIPG, and this illness is very aggressive. The median survival time of a person with DIPG is just nine months from the time of diagnosis.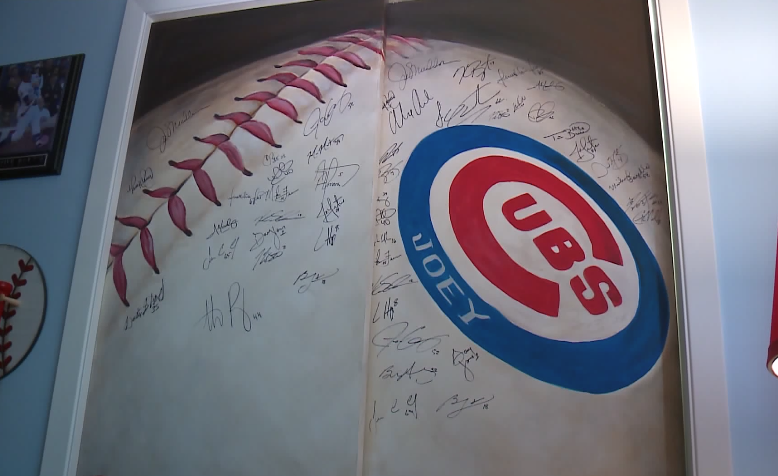 Joey was an avid fan of the Chicago Cubs. After local muralist Ken Markiewicz heard about Joey's illness, he stepped up to paint the boy's room a Cubs theme! And, he was even able to get Joey's closet doors signed by the Cubs. Joey was laid to rest this week and we are praying for his family.
[Source/WGN9 Chicago]
Please share this story and join us in prayer for the rest of the Ventimiglia family during this tragic time.