"You're in the arms of an angel, may you find some comfort here" The music industry is not ignorant of the amazing work of God. There are many tracks which are popular among all ages all in praise of the holy God or a cry for help and direction for lost souls. It is ingrained in all of us that He is the only one powerful enough to pull us out of any wreckage. Only God can save us all and our unshakable faith in him will lead us in the right direction.
Sarah McLachlan's hit song "In the Arms Of an Angel" remained on the Billboard's Top 100 for 29 weeks and is proof that there are countless believers in the power of miracles. In this track you can easily feel the sense of safe harbor reached only when in the arms of an angel.
Arms of an Angel, which sold over 40 million copies, moved many listeners to tears. Sarah, apart from being a talented singer is also very gifted with playing the piano and an excellent guitarist. She is a multitalented woman who shot to fame after her 1997 release of album "Surfacing". The album won her many awards and accolades.
How Much Do You Really Know About Sarah McLachlan?
We all know her songs, but  how much do you really know about singer Sarah McLachlan? Here are some interesting facts about her life via thefamouspeople.com: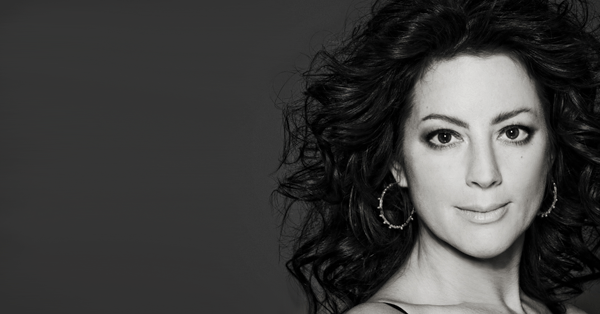 Sarah McLachlan was born on January 28, 1968 in Halifax, Nova Scotia, Canada. Since she was a little girl she had interest in music and showed signs of growing up to become a brilliant singer. She took lessons in voice and piano and learnt classical music as well. She studied at the Queen Elizabeth High School and while she was still in the school she became a part of a rock band called 'The October Game'. She was offered a music contract but her parents insisted on her finishing the school first. She completed her studies at the Nova Scotia College of Art and Design and moved to Vancouver where she signed a contract with the recording label 'Nettwerk'.
In 1988, McLachlan recorded her first album 'Touch' after she moved to Vancouver, British Columbia, to work with the label company 'Nettwerk'. The album had the hit single 'Vox' and did very well commercially and critically. After the release and success of her first album, McLachlan embarked on the first musical tour of her life. It was a national concert tour, an opening act for 'The Grapes of Wrath'. In 1991, McLachlan released her second album called 'Solace', the breakthrough album of her career. It included the hit singles like: 'The Paths of Thorns' and 'Into the Fire'. She collaborated with Pierre Marchand for the first time for this album.
In 1993, her third album 'Fumbling Towards Ecstasy' came out and became an instant hit with the Canadian audience. Within the period of next two years, this album also became McLachlan's ticket to international fame.
In 1996, McLachlan founded a tour called 'Lilith Fair' and gave out performances with female artists like Cole, Lisa Loeb and Michelle McAdorey. The reason for forming 'Lilith Fair' was McLachlan's frustration with concert promoters and radio stations as they refused to feature two female musicians in a row. Bucking conventional industry wisdom, she booked a successful tour for herself and Paula Cole. In 1997, she came out with her fourth album 'Surfacing', which is considered to be the best selling and highly acclaimed album of her career. She won 2 Grammys for the album and also bagged 4 Juno Awards. In 1998, the popular Hollywood movie 'City of Angels' included McLachlan's hit single 'Angel' from her successful album 'Surfacing'. The soundtrack became such a massive hit all over the world that it earned multiple-platinum status.
In 1997, McLachlan's 'Lilith Fair' did very well and became one of the top earning touring festivals in that year. It was considered as the most triumphant all-female music festival in the history of world music. In 1999, McLachlan released her fifth album 'Mirrorball', which included the cover version of 'I Will Remember You'. She also recorded a song that year for the animated movie 'Toy Story 2', which got nominated for an Oscar. In 2001, McLachlan gave vocals and music for the track 'Love Is' for Stevie Nick's 'Trouble in Shangri-La' and drew the graphics for the cover of his album. She also did a duet with Bray Adams for his album 'Spirit: Stallion of the Cimarron'. In 2003, she released her sixth album 'Afterglow', after staying away from music productions and tours for some time and giving birth to her first daughter. It included singles like: 'Fallen', 'Stupid', 'World on Fire', etc.
In 2004, she released the live album from the 'Afterglow' concert, called 'Afterglow Live'. It included the full-length live concert on a CD and DVD and also included three videos from 'Afterglow' album. In 2006, she came out with her sixth album, a Christmas collection, 'Wintersong'. She included 11 of her new songs in the album and it sold about 1.1 million copies around the world. It was nominated for a Grammy and Juno Award. Around the same time, McLachlan recorded a song for the animated movie 'Charlotte's Web', 'Ordinary Miracle'. She also did a live album re-release for her album 'Miorrorball' as 'Mirrorball: The Complete Concert'. In 2008, her greatest hits album 'Closer: The Best of Sarah McLachlan' was released. During the same time, a 15th anniversary edition of 'Fumbling Towards Ecstasy' was also released by the Legacy Recordings. In 2010, McLachlan released her first studio album 'Laws of Illusion', including 10 original tracks and several bonus tracks. In the same year, she performed the song 'Ordinary Miracle' at the 2010 Winter Olympics, Vancouver.
In total, McLachlan has been nominated for 21 Juno Awards and received 8 out of them in the categories of 'Best Music Video', 'Female Vocalist of the Year', 'Songwriter of the Year', 'Single of the Year', etc. She has received three Grammy Awards until now: 'Best Female Pop Vocal Performance' for 'Building a Mystery (1997)' and 'I Will Remember You (1999)' and 'Best Pop Instrumental Performance' for 'Last Dance (1997)'. She has also been the winner of Elizabeth Cady Station Visionary Award for taking the career of women in music further with her 'Lilith Fair'. She was also appointed as an Officer of the 'Order of Canada'.
[Source/thefamouspeople.com]
Do you think this song is beautiful? Share this story so your friends can also enjoy this amazing rendition!