God wants us to have families so that we can be happy for the rest of our lives. He blesses every family with prosperity and joy so that all the members can enjoy spending time with each other. As per the wishes of God, we must provide for our family. We must never forget that family is one of the most important things in our lives.
Cole LaBrant is a YouTube sensation who gets a minimum of a million views every time he uploads a video. While everything he touches turns to gold, he put in a lot of extra effort to make this new video with his stepdaughter, Everleigh.
In the description of his new video, he said, "Everleigh and I worked hard on this one! Hope you guys enjoy it and share with your friends!"
In the new video, Cole LaBrant and his daughter Everleigh kill it while doing karaoke in the car. However, it isn't like every other car karaoke video because this one is different. Cole and Everleigh go all out by dressing up for every song so that they could match the theme. In the video, you can hear popular beats such a Josh Turner's "Your Man," Ritchie Valens' "La Bamba," and Drowning Pool's "Let the Bodies Hit the Floor" to name a few. Take a look at the video below to witness the amazing duo killing it together.
Please share this adorable video to make your friends laugh!
Couple Falls In Love Right Away, But Then Grandma Realizes Something And Pulls Out A Newspaper Clipping
God wants us to get married so that we can lead happy and joyful lives till the end of time. When we get married in front of God, he blesses the marriage with prosperity and longevity. We must be grateful to God as he made sure that everyone has a soul mate on this exquisite planet. Thanks to the efforts of God, marriages are truly made in heaven.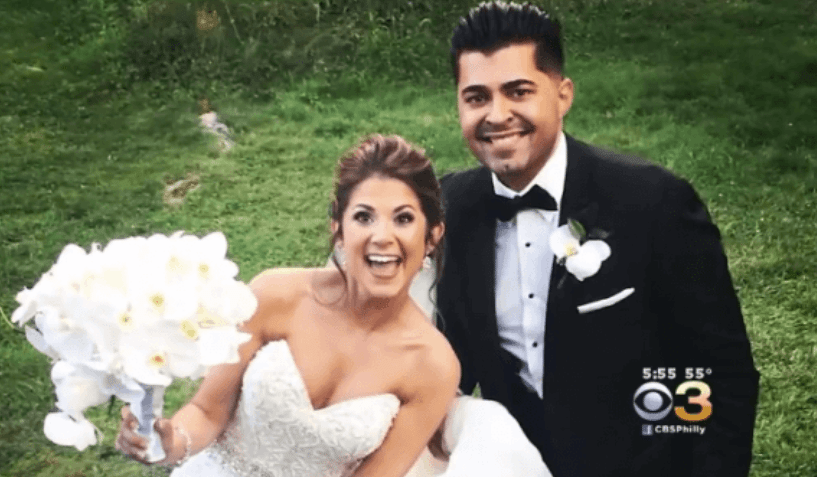 Did you know that you share your birthday with at least 19 million people from all over the world? While it is hard to imagine 19 million people, imagine what a party it would be if all of them decided to celebrate their birthday together.
When we meet people with the same birthdays, we tend to form a special bond with them. Just like everyone else, Aaron and Jessica Bairos started bonding over the fact that they share the same birthday.
However, that isn't the end of coincidences between the lovely duo. They were born on the same day, but only two hours apart. On top of that, they were born in the same hospital in Massachusetts. If you think the coincidences end there, boy are you mistaken. Aaron's mother remembers saying hi to Jessica's mom.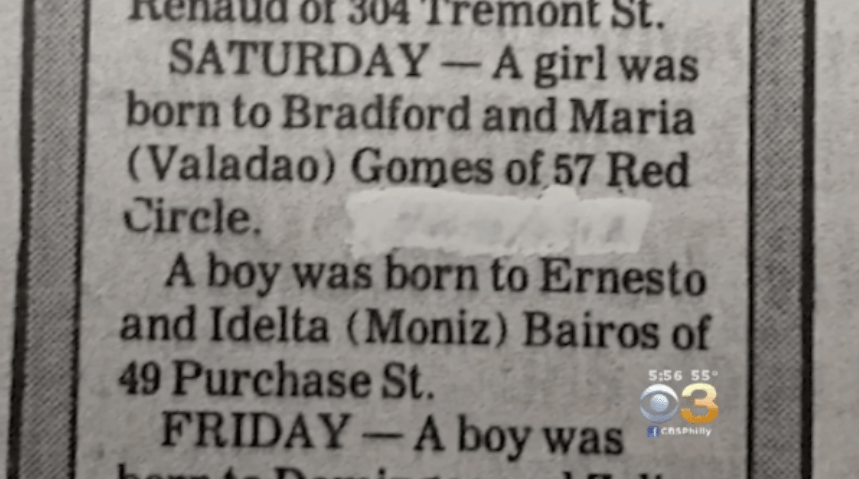 That isn't the end of coincidences because there is another one in store. Jessica's grandmother had saved a newspaper clipping which had the announcement of her birth on 28th April 1990. Guess who's name was below Jessica's? Well, it was none other than Aaron Bairos.
Talk about a marriage that was conceived and made in heaven!
Isn't this incredible!? Share this love story to amaze your friends by this coincidence!
Woman With "Miracle Pregnancy" Goes For Ultrasound, Then Doctors Reveal News About What's Hidden Behind The Fetus
Due to God's immense and immeasurable abilities, he has the power to make miracles happen out of thin air. Even if things look impossible, we must continue to move forward and keep God in our minds. As God helps us when we need him the most, we must never forget to pray to him every day. We must be grateful to God for showering us with his blessings.
Charlene Medlicott was only 15 when the doctors diagnosed her with polycystic ovary syndrome, a disease which causes the formation of blisters on the ovaries. Due to this disease, the doctors told Charlene that the chances of her getting pregnant were zero.
However, at the age of 19, when Charlene Medlicott and Mark her husband found out that she was pregnant, they couldn't believe their luck. Due to the blister formation, it is almost impossible to get pregnant.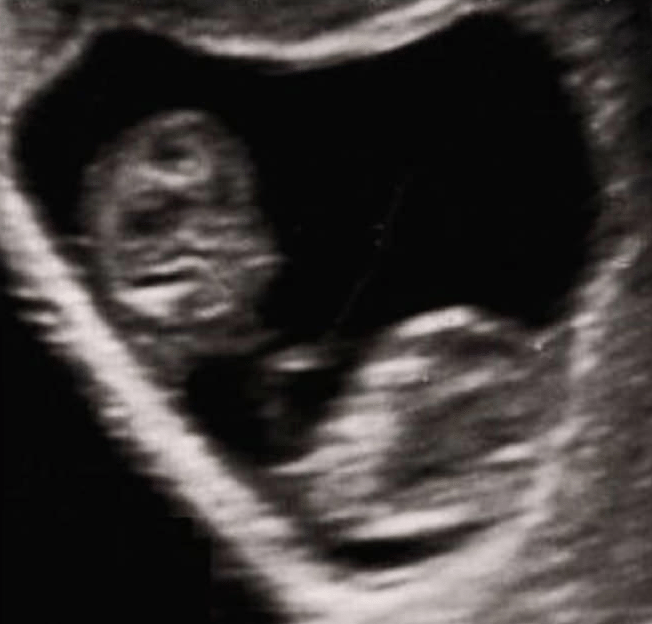 What looked like a miracle was indeed something else because the doctor told them that they were going to have twins. However, when they went to get an ultrasound, they were in for a surprise.
Although the ultrasound showed that there were twins in her womb, there was something else behind them. On taking a closer inspection, the doctor found out that Charlene was not going to be a mother of two, but a mother of four. That's right, Charlene was going to have quadruplets instead of twins!
After a few months, Charlene gave birth to Eveylynn, Amalia-Rose, Rosaline, and Gracie-Lou. In the UK, Charlene became the youngest mother to give birth to four babies.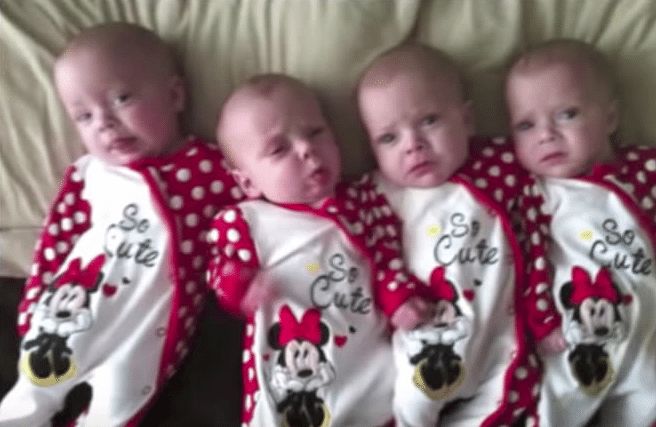 Isn't this miracle amazing?! Please share it to encourage others that God will work miracles in their lives, too!
Missing 2-Year-Old Found Safe In Abandoned Truck, But Police Can't Believe Who They Find Sitting Next To Him
Our children are our world, so if something happens to them we are left worried sick. One family recently went through this very scary situation when their autistic son went missing.
A little boy who has autism went missing for 6 hours after he vanished after school on Tuesday. The incident took place around 10:30 a.m., when Mississippi residents Chelsea Noble advised the Harrison County Sheriff's Office that her child, 2-year-old William Odom, was missing. The neighborhood was warned and helicopters, K9 units, and ATVs spread out to search for the young boy.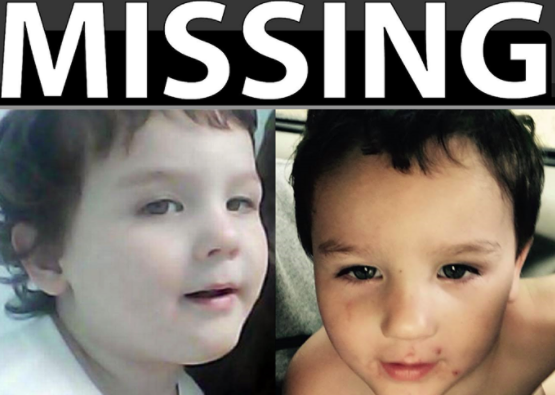 It was around 3:30 p.m. when fifth-grader 10-year-old Blake Carroll heard a horn blaring as he got off the school bus. He went after the sound that lead him to a truck, which was just about a quarter mile far from William's home.
Blake looked inside the truck and discovered William inside. Blake hurried to get his uncle, who got William out of the truck and told the authorities. Police don't believe there was any foul play, this was only an instance of a young boy who got confused and didn't know his way home. Be that as it may, Blake isn't the main hero in this story. The rescuers are particularly appreciative for the family's dog, who remained by the little boy's side through the whole situation.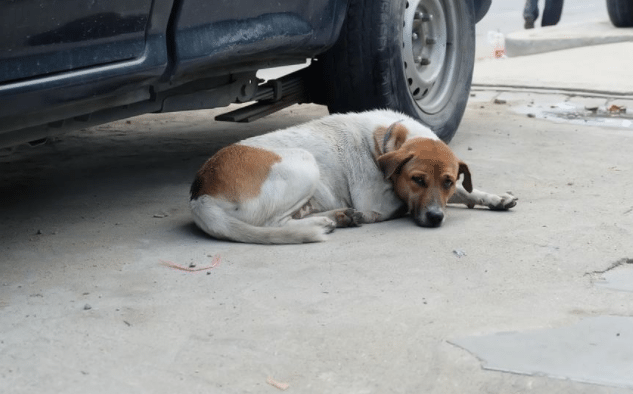 "Every time we found his footprint, we found the dog footprint right beside him. So the dog traveled with him all day," said Harrison County Sheriff Troy Peterson. "When the little boy was found the dog was still circling the truck and scratching on the truck.".
Share this story to amaze others with this dog's loyalty!