I only found 4 but my wife spotted 8.
Ah, puzzles.  Word puzzles, jigsaw puzzles, visual puzzles, there are so many kind of puzzles.  I guess anything that you have to solve is a puzzle.  Sometimes with a puzzle,  you really have to focus to find that one little detail that triggers something in your brain that finds the solution. Sometimes it can take you a while, but that only makes it feel that much more satisfying when you do finally figure it out.  At least I know it does for me.  How about you?
At first glance, this optical illusion puzzle just has a lot of branches from what appears to be 4 trees. But somewhere in the picture, the artist put in some animal shapes.
So, the challenge is to find as many animals as you can in the picture. Easy right?  Well not so fast.  My wife was able to spot 8, but I only see 4.  So it is a little tricky.
Can you do it? Ready, set and go!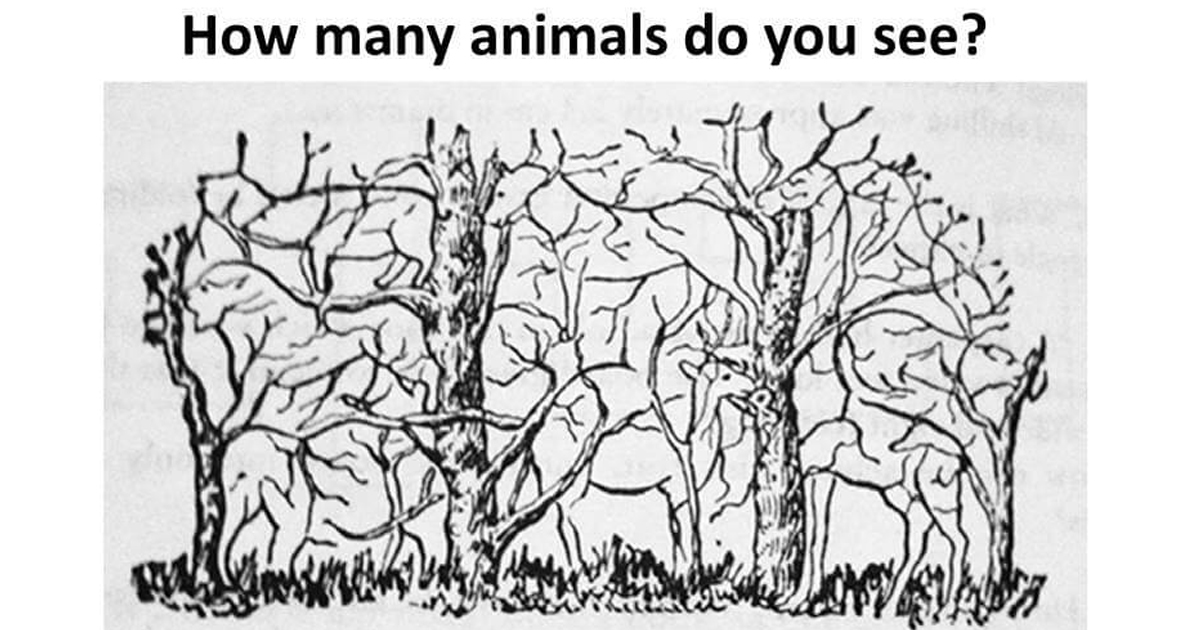 I know this one is a little hard so you may need some help.  If you want to see the answers they are posted below.  If you are still trying to solve it, don't scroll down just yet.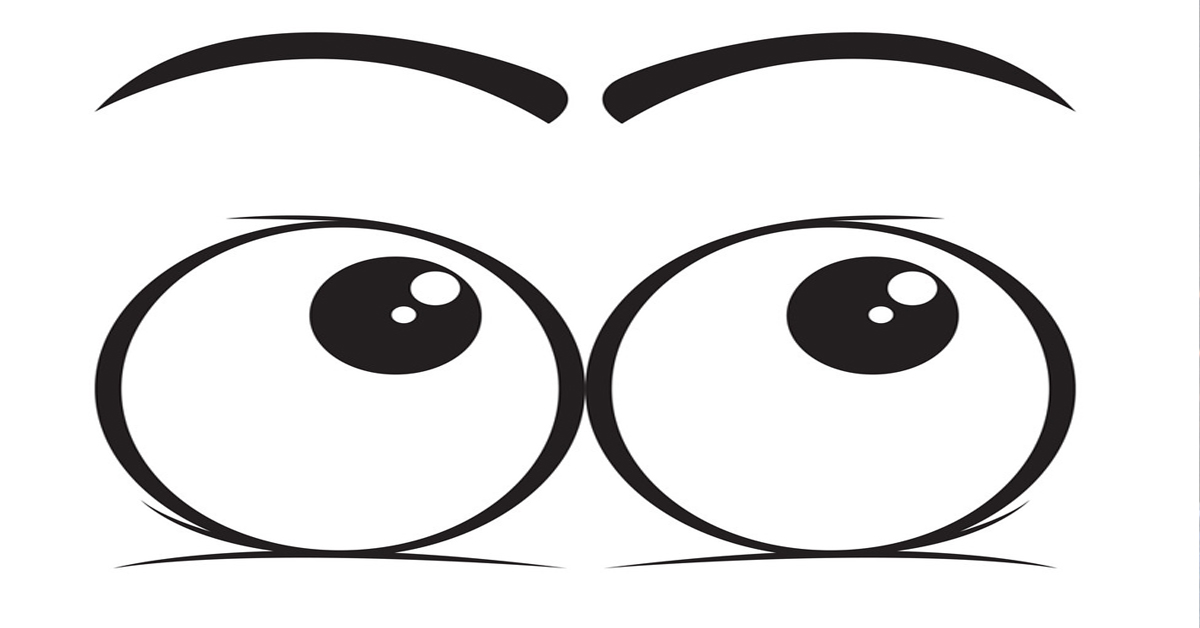 Here is the ones we have found circled in red below.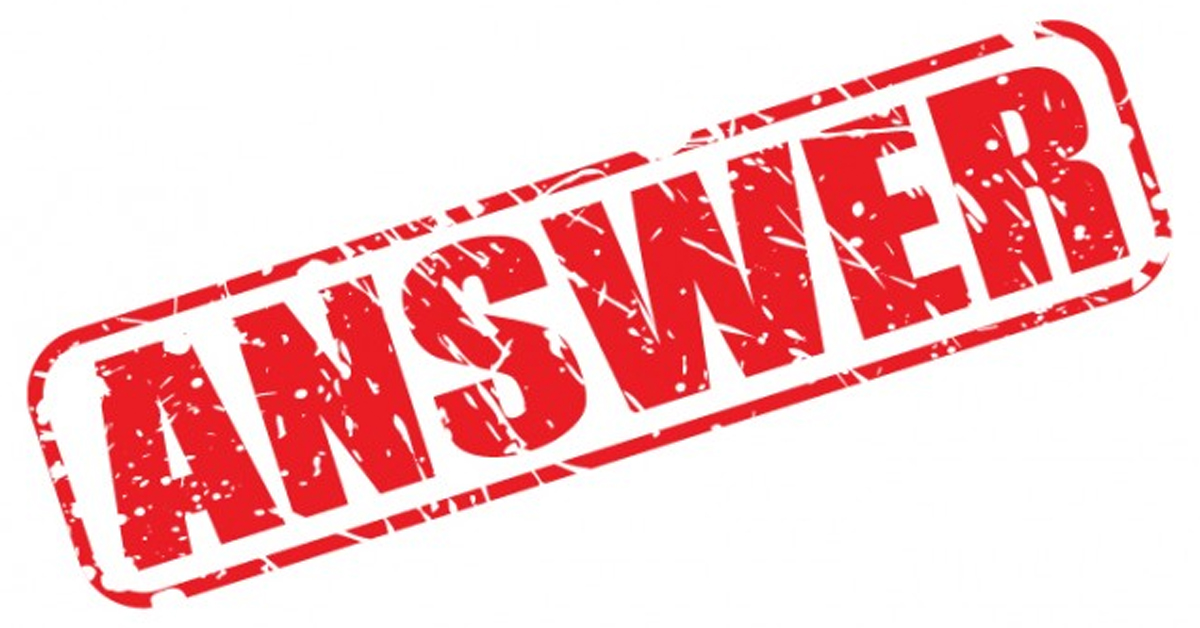 Can you find more than we have marked?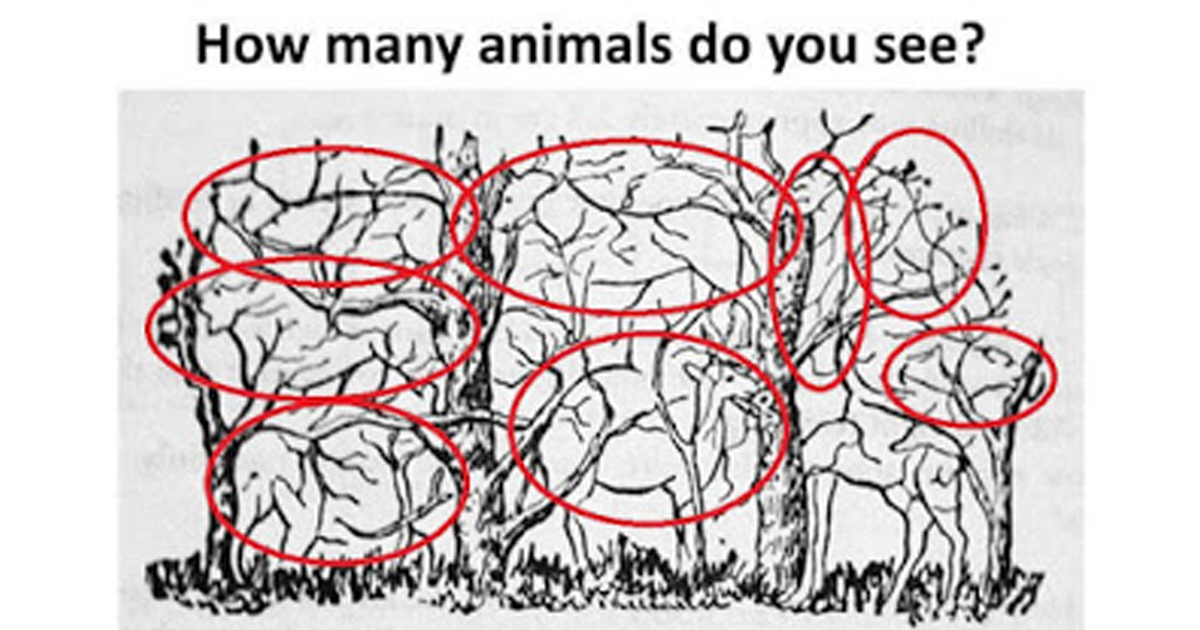 Press the share button if you found more than 2!
"Stand at the crossroads and look; ask for the ancient paths, ask where the good way is, and walk in it, and you will find rest for your souls."
Jeremiah 6:16
Since we have GPS apps and map software on phones and tablets—or even installed in our vehicles—few people have to stop while driving and ask others for directions anymore. However, we still benefit from the knowledge and wisdom of other travelers. When we visit a new area of our country or travel overseas, we often consult guidebooks, reviews from other travelers, and recommendations from experts.
Our spiritual journey is the same. We can benefit so much from the hundreds of years of wisdom and experience that other Christians have left us as their legacy. When we read the writings of ancient pilgrims of the faith, we're able to look into the heart of another brother or sister in Christ. We can understand their struggles, appreciate their insight, and learn from their timeless faith in the Lord.
The wisdom of other Christians provides us with a bigger road map on our journey. We can see beyond what we've experienced and realize that we will be stretched and called to venture into unknown territory, places that have already been blazed by other believers who have gone ahead of us. We're never traveling alone.
You can grow closer to God with my full Jesus Daily® Devotional Book at Amazon.com or fine bookstores everywhere.
Pray: "Jesus, I'm grateful that your example provides a North Star by which I can guide my life. Help me to follow you today in all that I do."