The bond between grandparents and the grandchildren is one of the most unique relationships ever. All the special days in the grandchildren's lives are extra special for the grandparents too. Here is a video that captures an emotional moment in the life of a grandmother and granddaughter duo.
Girl Debuts Her Prom Dress, Grandma Notices It's Familiar And Breaks Down In Tears
Prom is definitely something that every girl looks forward to. Waiting for the prom itself is tough, but choosing what to wear for the prom might be even tougher. Cassie faced this tough choice, she was confused about what she was going to wear for her big night. When she could not find anything extraordinary to wear, she suddenly remember about a special dress that was lying buried like a treasure in her closet.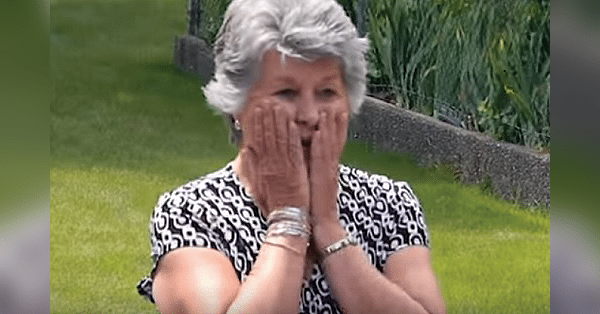 There was a pink dress that she received as a little girl from her grandmother. She had given it to Cassie for her dress up. Her parents had picked the dress and treasured it thinking it might one day make her feel special. The dress was pretty in itself, but what was even more special was the fact that it was the dress that Dottie, Cassie's grandmother had worn to her prom night. Cassie decided to pick this 62 year old dress to give a sweet surprise to her grandmother. She wears this dress for her prom night.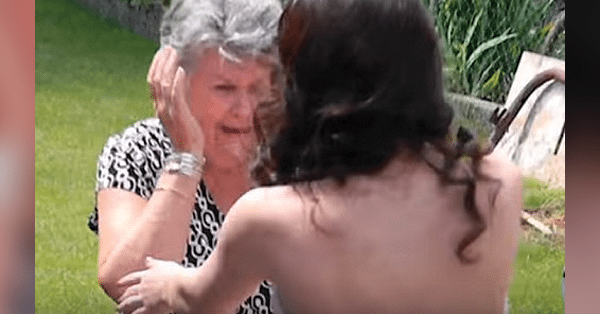 Dottie, who was totally clueless about what was waiting for her, waited eagerly to see her granddaughter. Once Cassie was all set for her big night, she appeared in front of her grandmother. For a moment Dottie observed her and then it suddenly struck her. The moment she recognized the dress that her granddaughter was wearing, she was pleasantly surprised. The video captures her happiness beautifully, which is inexplicable. She broke into tears of joy and exclaimed, "I can't believe this". Cassie too shared the excitement and she was all smiles to see her grandmother so happy. Dottie couldn't believe her eyes and she asks in doubt, "Is this the dress you are wearing". Cassie then gives her grandmother a warm hug and shares the emotional moment with her. The grandmother and granddaughter then get their photographs clicked together.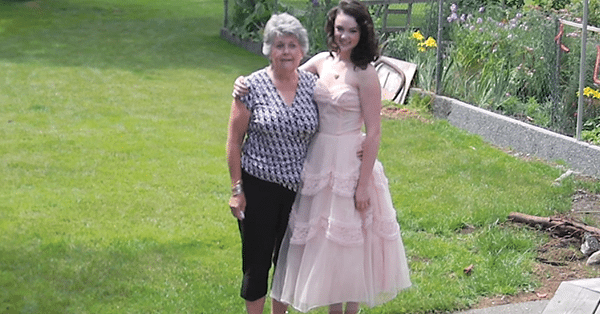 The whole family appears happy in the video. This one is definitely going to make you smile as well. As Cassie and Dottie stand side by side and get their pictures clicked we can clearly see where Cassie gets her smile from. How Cassie's prom night really went is a different story. But we can see that her big night did start out in a great way. This ended up to be a special night not just for Cassie but also for the whole family. And if there is one person that would cherish this day forever, it is none other than Dottie. We are sure this day turned out to be much more exciting for her than her own prom night.
What a sweet moment! Do you love your grandma? Share this story with them!