We have been blessed with a multitude of gifts which we are called to use to praise and worship God's name, to share His love and to bless one another. Some of us are more gifted in some areas than others, but we are all called to participate with open and compassionate hearts. Music is one of those gifts we have been granted with that can be used in many ways. Songs can inspire people with their lyrics and the feeling in them as the melodies rise and fall. Songs can give hope to people, sometimes open their eyes to things they never realized before. One of the most powerful things songs can do is to bring people together. It isn't just the uniting of people who may have opposing views in life, but also the strengthening of bonds among friends and family members through the shared love for a song. For one family in North Dakota, the power of music is undeniable and instrumental in their ministry.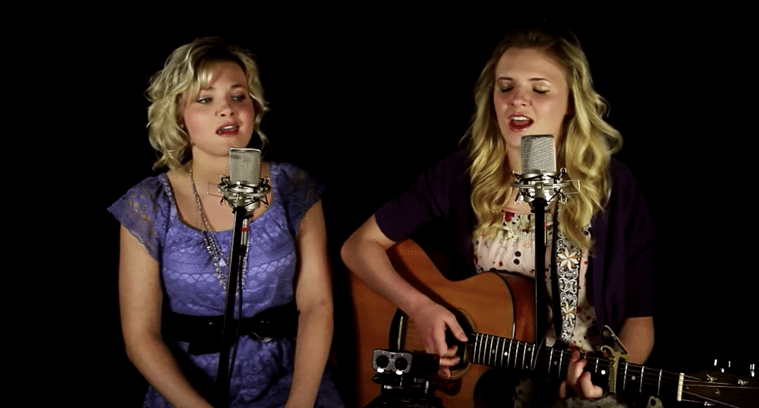 One of the most popular Christian hymns to date is undoubtedly the slow and solemn 'Amazing Grace'. It was written by John Newton who grew up in 18th century England. Newton's mother taught him to read Scripture and took him to church when he was young, but his early Christian beginnings came to an end when she died when he was only 7 years old. His father was not at all a religious man. Newton accompanied his sea-captain father on his sea voyages between the ages of 11 and 17. This experience led him to become a seaman himself. He was conscripted into the British Royal Navy but soon left the service and became involved in private sea trade, including Atlantic slave trade. By this time, he had lost all his religious inclinations and was far away from God. God, however, had big plans for him. In 1748, his ship got caught in a fierce storm, and as the wind and waves battered severely against the vessel, Newton remembered God and cried out for mercy. Upon reaching shore safely, he left his former life and devoted his life to God and ministry for His kingdom.
That experience led Newton to write the famous hymn, Amazing Grace, which speaks of God's mercy and grace in saving a lost sinner like him. It has been sung countless times now by believers all over the world. There have been many versions of the song, sung by various singers. A well-known modern version of the song, originally arranged and recorded by popular Christian artist Chris Tomlin, was recently covered by two sisters who perform together as 'Tigirlily'. Sisters Kendra and Krista currently reside in Nashville, Tennessee, but are originally from North Dakota. Their rendition of the song starts with Krista plucking the guitar as Kendra joins in, softly singing, "Amazing grace…", and together building up into a harmonious chorus. To the duo, this song holds an even more special place in their hearts because it the favorite song of all the women in their family. So, they dedicated it to their mother and grandmother in honor of Mother's Day. What a wonderful gift to receive!
Share this beautiful video with those you love and thank God for your mother and grandmothers today!