A song that is written in a language we do not understand can still evoke a thousand emotions in us and transport us to a more beautiful and dream-like world. That said, it takes a musician to weave magic with musical notes and create a masterpiece that all of mankind can connect to. One such story is that of Natalie Trayling, a Melbourne-based musician who has the unique power to transform a mundane retail space into a glorious concert hall! However, given the fact that she is elderly now, Natalie has not been in the best physical health lately. Recently, Natalie dropped in at the David Jones Departmental store where she was offered to play the piano. A frail-looking Natalie was touched by the pianist's humble gesture and decided to grace the occasion with her matchless musical abilities.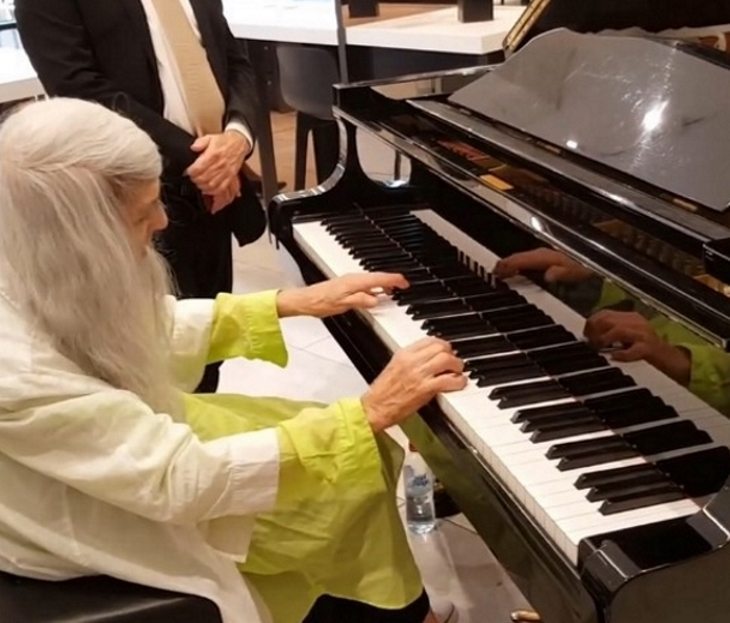 Watching Natalie play the piano with such finesse was indeed a treat for the onlookers. As her fingers flew across the keys, one could make out that she was actually 'playing' the piano by composing the tunes right on the spot! Since then, people have not been able to get enough of the video of Natalie's live performance.
Share this amazing performance with your friends and family today so that they can also be moved by Natalie's song!