God's love for us is unlike any other we can ever experience here on earth. He loves us so much that he watches over us and places special people in our lives. Those of us who have been blessed to be a spouse know how amazing and difficult marriage can be. We vow to be there for our spouse through the good times and the bad, for richer or for poorer, and through sickness and in health. This North Carolina couple has truly embodied that vow as they have gone through many good and bad times together. And now, after 47 years of marriage, they are sharing their incredible love story.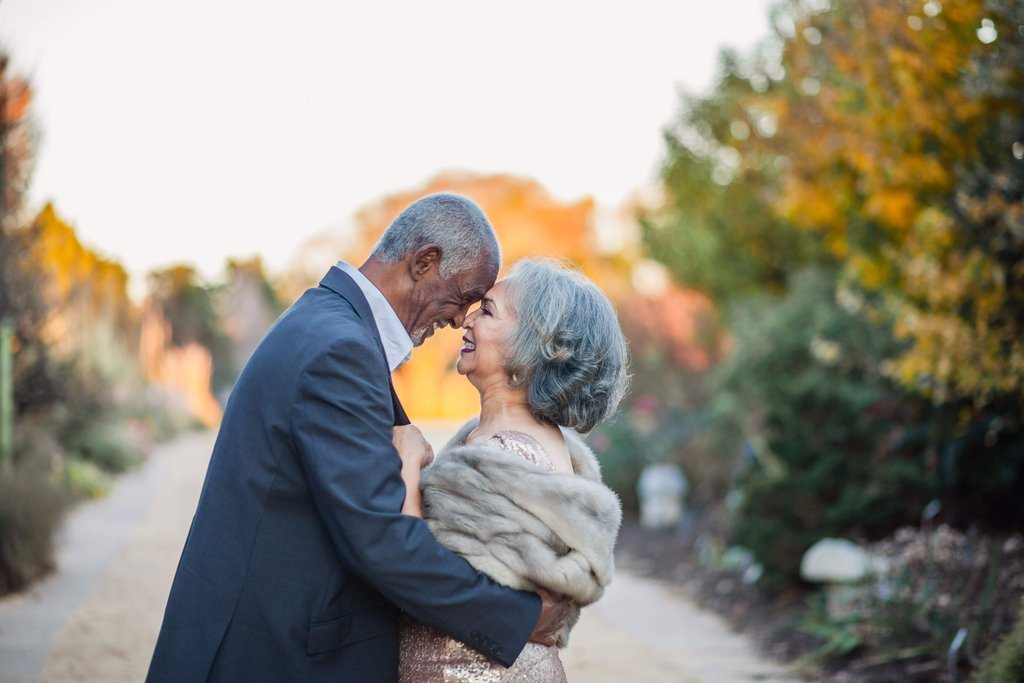 Wanda and Marvin tied the knot back in 1970 during their backyard wedding ceremony in Wilkesboro, NC. They are college sweethearts who are now 67 and 70, and they love each other more and more every day. But their marriage has come with its fair share of difficulties.  It was only three years after they got married that Marvin was diagnosed with multiple sclerosis. He was then diagnosed with colon cancer in 1987 and prostate cancer in 2013. Wanda has never left his side through the tough years, and unfortunately, she was diagnosed with Parkinson's disease in 2014. Even though these two have been through a lot, they never gave up their hope or joy. Today, Marvin is a two-time cancer survivor and he is winning his battle with MS, meanwhile, Wanda is currently beating PD.
"We made a vow on our wedding day, through sickness and health, and have always been determined that we can and will overcome anything," the couple said. "On the days that one of us is down, the other one picks us up."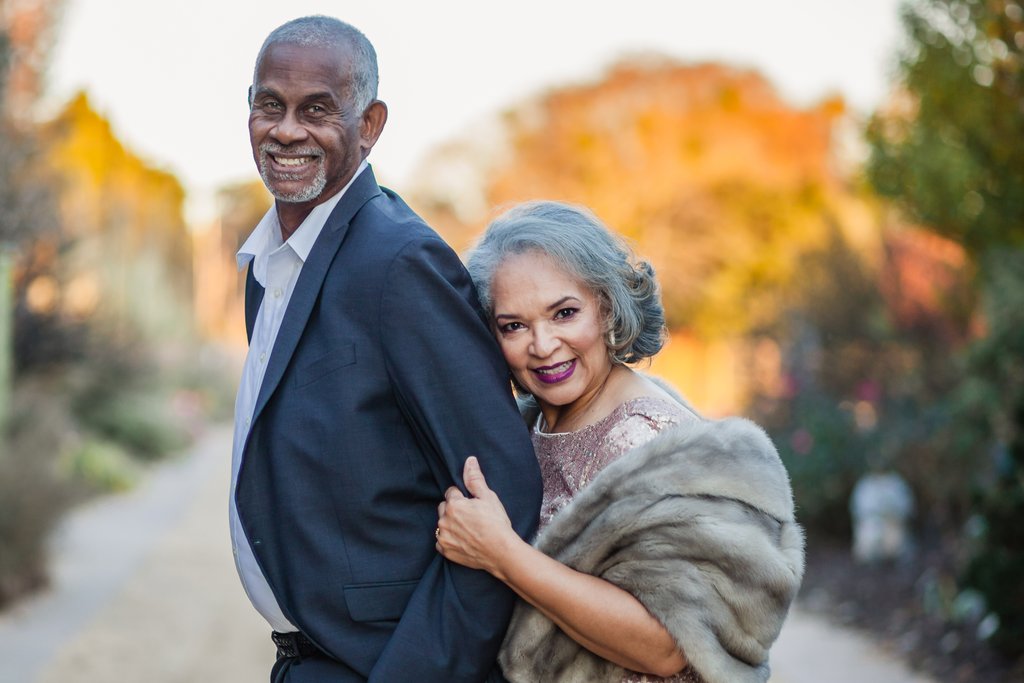 Every year the couple sends out their Christmas card and they have a small portrait session that is photographed by their daughter, Amber, who is a wedding and portrait photographer in Raleigh, NC. This year, the couple decided to dress up even more… and the two couldn't look any more in love!  Amber posted one of their adorable pictures on Instagram with an emotional caption about her parents and what they've been through. The picture soon caught the attention of the internet and their love story went viral!
"If you could meet them, my parents are probably two of the most humble people that you'll ever meet in your life," Amber said. "Almost all of my friends call my mom and dad, 'Mom' and 'Dad.'"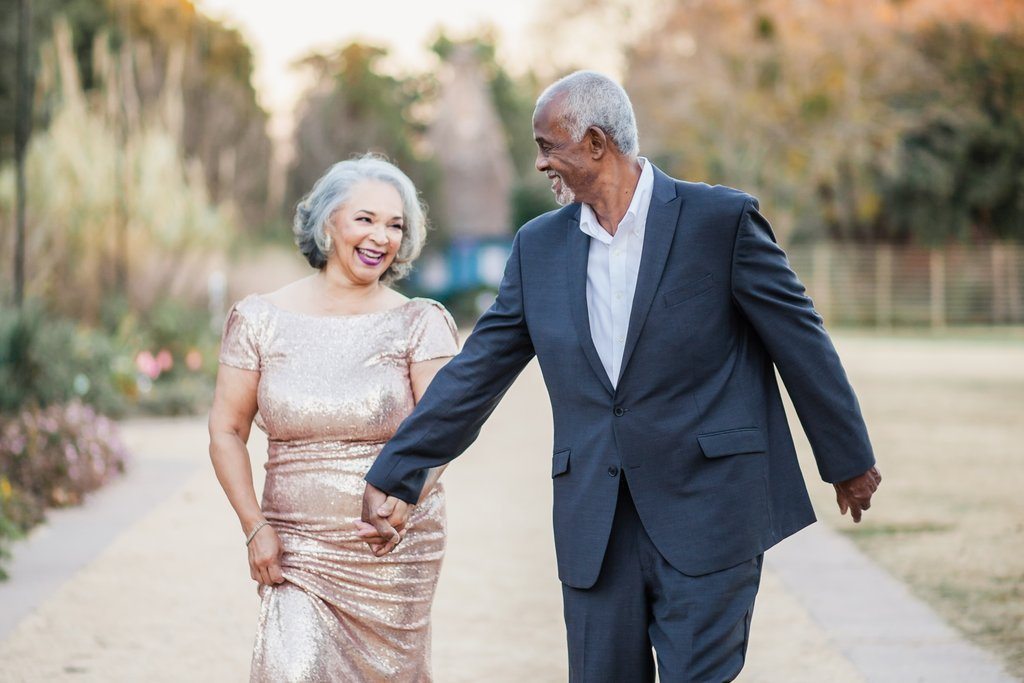 The pictures are so cute and you can tell how deep their love for each other is just by looking at them. Amber said that she is very grateful to have such great role models as parents. "That's how they are every day," Amber said. "My sister and I used to get so grossed out because they're always hugging each other, kissing each other. As little kids, you don't want to see that, but as an adult, I am so glad I had that example."
When asked what the key to a happy marriage is, the two responded: "truth, honesty, and not letting the small things get you down."
Amber appreciates her parent's positivity despite the medical issues and troubles they have faced over their lifetime. "If you go into anything thinking that it's going to be easy when it's hard, you'll want to give up," Amber said. "But if you go into things expecting that every good thing requires work, whenever it is time to work, you don't feel like it's such a burden. And I think that one of the things they really have taught us is that nothing worth having comes easy."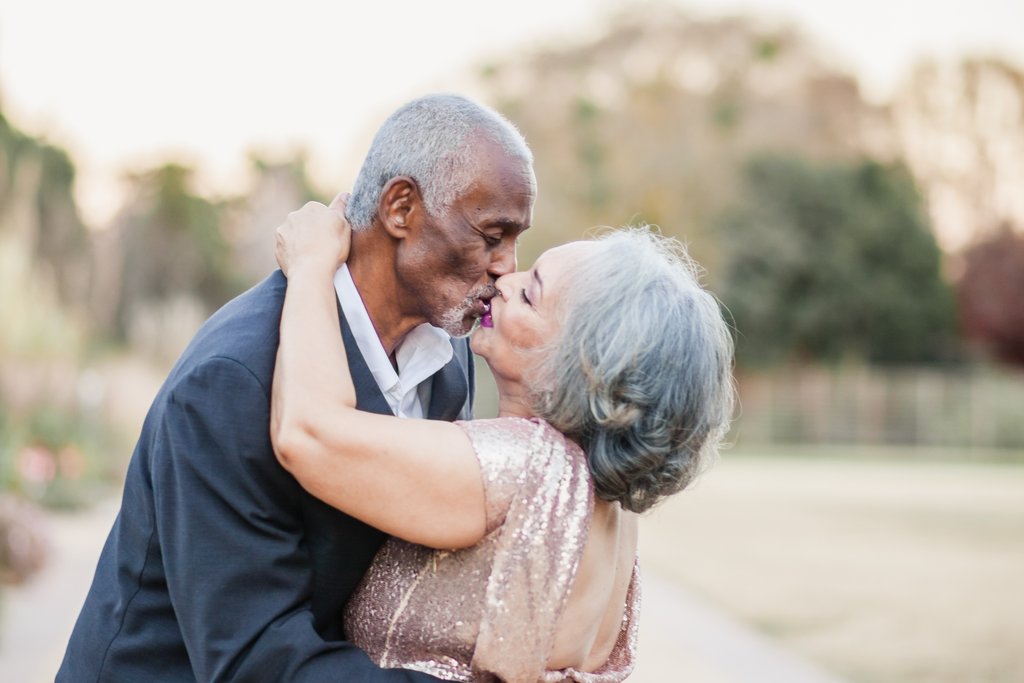 Share this story to encourage others with Wanda and Marvin's sweet love story!