God has given you one body and you need to take care of it all your life. At times, because of stress, poor lifestyle choices, or just a lack of awareness, you may not be able to look after your body the way you should, and this leads you to put on weight and become unhealthy. This is exactly what happened to Lexi and Danny Reed, a couple from Terre Haute, Indiana.
Lexi and Danny had been in love for a while and got married a while back. At the time of their wedding, Lexi weight a whopping 485 lbs and Danny weighed in at 280 pounds. Hey had a sedentary lifestyle, were extremely busy with work, and always ate out.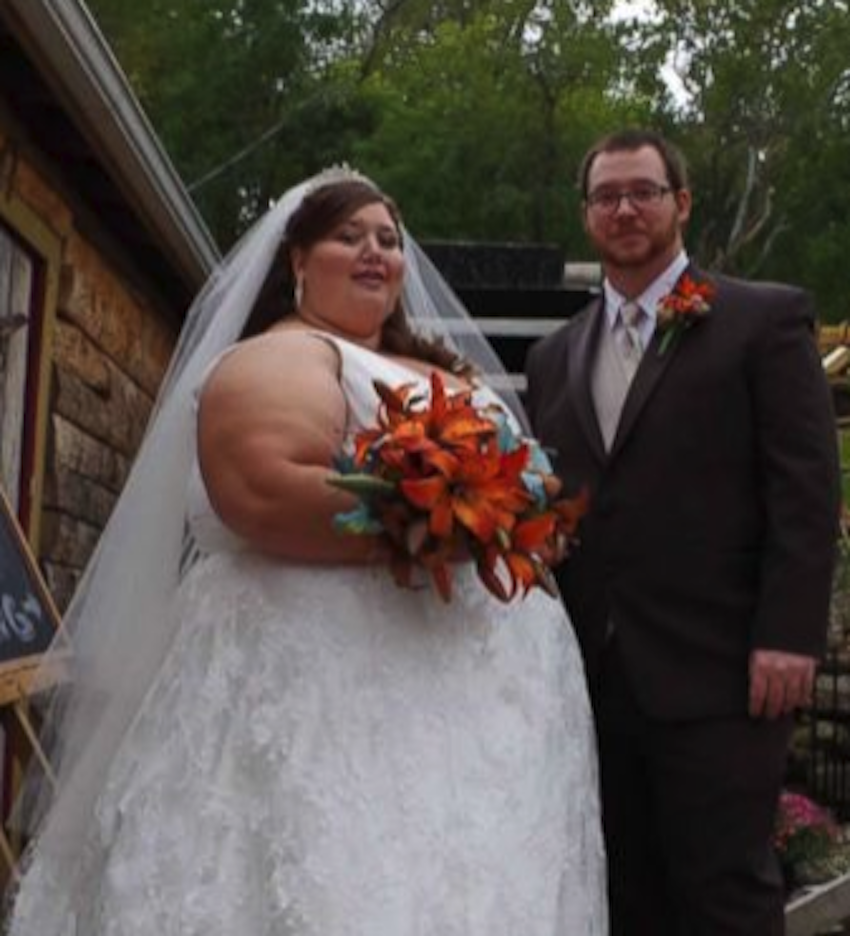 Lexi says that their love for food was what caused them to eat out all the time and binge on unhealthy food. Their busy lives meant that they never had the time to exercise or cook at home, which led to further problems and weight gain. What made them decide to lose weight?
They made a new year resolution to lose weight and start a journey to being fit and healthy. Lexi says that they eventually got tired of their sedentary lifestyles and decided to consciously be about a change. They started an Instagram account to document their weight loss journey and keep themselves motivated to keep going even when they felt like giving up. How did they manage to lose all that weight?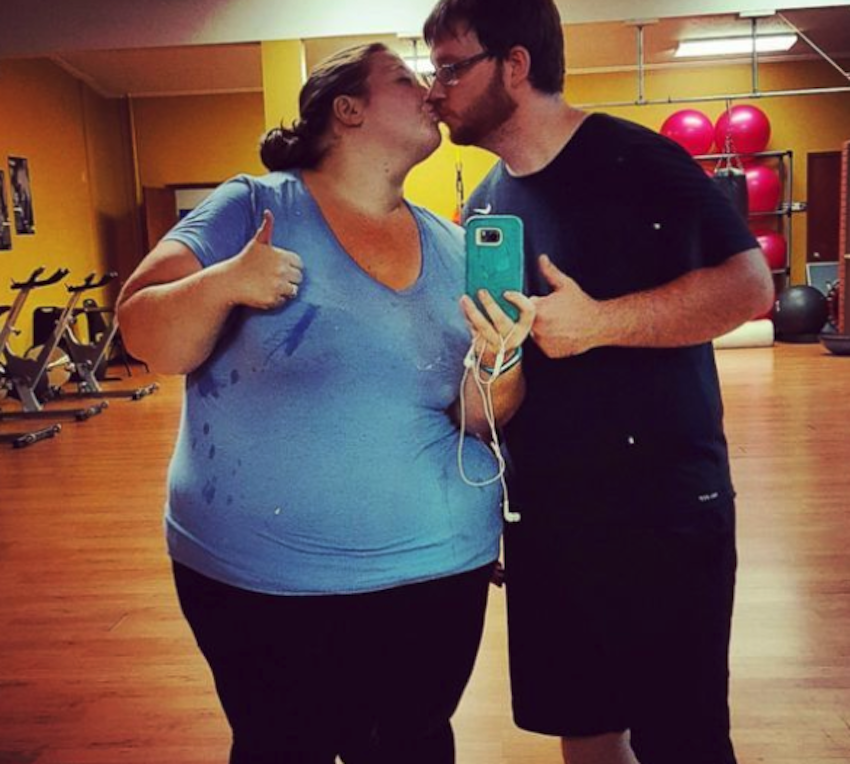 Lexi and Danny started by changing their schedules to make time for themselves outside of work. They started working out, eating healthy, and cooking all their meals at home. Sustaining this for almost 2 years, they managed to lose almost 400 lbs together and are determined to stay healthy going forward.
Lexi says that the biggest challenge for them was to start eating healthy. She adds, "When I was 485 pounds, I never cooked. My husband and I would go out to eat for almost every single meal and if we did cook at home, it was frozen pizza or anything else unhealthy. We found that by meal-prepping instead of relying on fast food, we were able to stick with our goals when we were at work. And by learning to cook our own meals we were in charge of what we were eating. We were willing to learn every single day of our journey and we also started using the gym as therapy instead of food. By changing our minds, habits and emotional triggers, we changed our lives."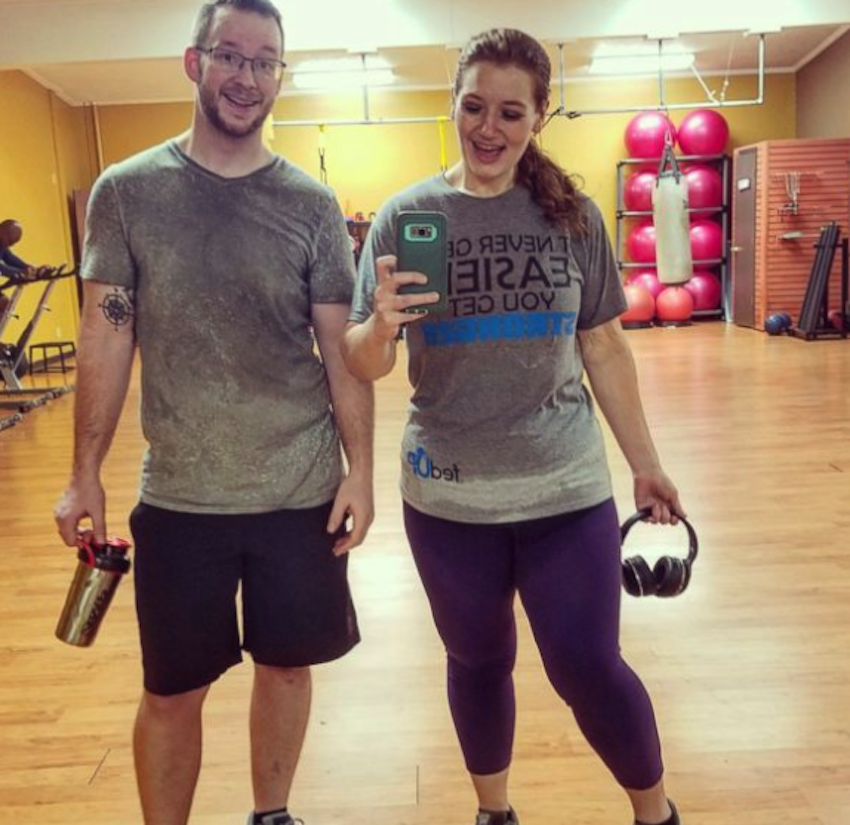 Lexi says that they started the Instagram account to simply document their journey but were surprised when they ended up with more than 450,000 followers on their account. The online support along with being there for each other helped the couple stick to their weight loss goals and plans.
Share this story and encourage your friends to get healthy!