As God is our savior, we must sing hymns and songs to praise Him for all the wonderful things He has done for us selflessly. Every day when we wake up, we should thank God for giving us the opportunity to live in this beautiful world. We should spread the word of God to all our brothers and sisters so that there are hope and love at all times. We should pray to God every day, to show Him that we are grateful for all His blessings.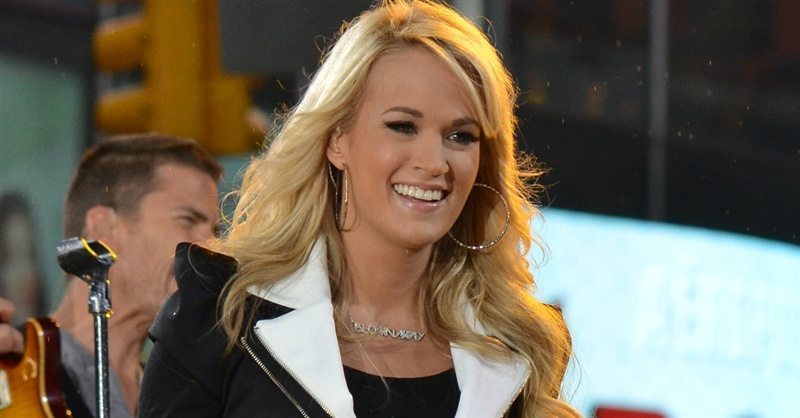 Carrie Underwood, the popular Christian country singer, was one of the hosts for the Country Music Association's 2018 festival. She rose to fame in the country music industry after winning season four of American Idol, in 2005. Carrie has always been open about her faith and belief in Christianity. For the 2018 Country Music Association's festival, she had to host it with Brad Paisley, another fellow artist from the industry. On a wonderful Wednesday evening during the Country Music Association's festival, Carrie Underwood decided to entertain the audience. She chose to sing "Softly and Tenderly," a lovely Christian hymn. The first verse of the song goes like this: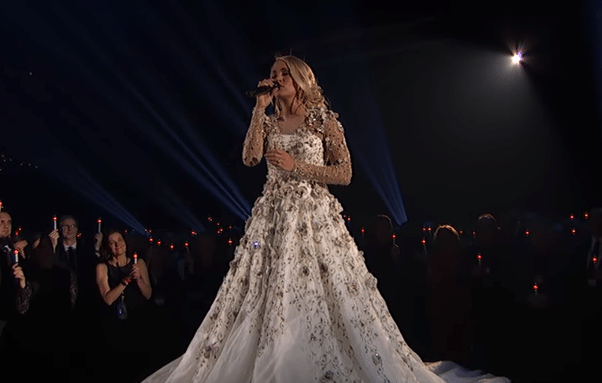 "Softly and tenderly Jesus is calling, Calling for you and for me.
See, on the portals, He's waiting and watching; Watching for you and for me."
The following is the chorus of this incredible song: "Come home, come home,
Ye who are weary come home; Earnestly, tenderly, Jesus is calling;
Calling, "O sinner, come home!"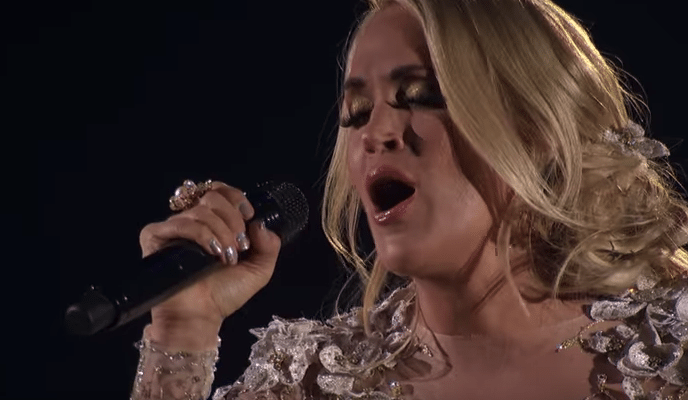 While Carrie Underwood was singing one of the most heart moving songs, there was a video playing the background, honoring all the musicians of country music, who are longer with us. The video also paid tribute to the victims of the infamous Las Vegas Shooting, which took place in Route 91 Harvest Festival, which was an event for country music. While praying with the audience, she said, "Las Vegas, Charlottesville, New York, Sutherland Springs, historic storms in Texas, Puerto Rico and Florida and the list goes on and on."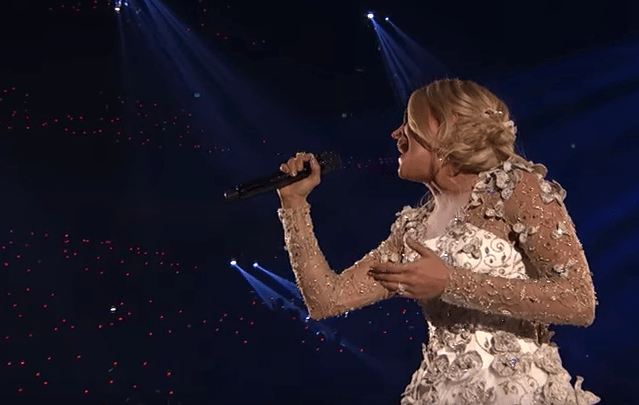 She added, "This has been a year marked by tragedy impacting countless lives including so many in our country music family," she continued. "So tonight, we're doing to do what families do, come together, pray together, cry together, and sing together too." We must never forget those who lost their lives due to various tragedies that affected the country over the course of the year. It looks like we need to remember Carrie Underwood in all our prayers as the country music singer met with an unfortunate accident. According to Fox News, when Carrie Underwood was outside her home in Nashville, she fell. As a result of her fall, she broke her wrist. However, it looks like Carrie Underwood is going to be okay. Let's pray for her so that she makes a speedy recovery.
Please share this news with your family and friends!