God's creation is sure something to marvel at! Our Lord is so powerful, and that is made even more evident through the nature we see all around us! A desert is a fascinating place where miles upon miles of dry, hot sand can prove dangerous for even the most experienced travelers. But, what if we told you that the largest desert on earth just got snow?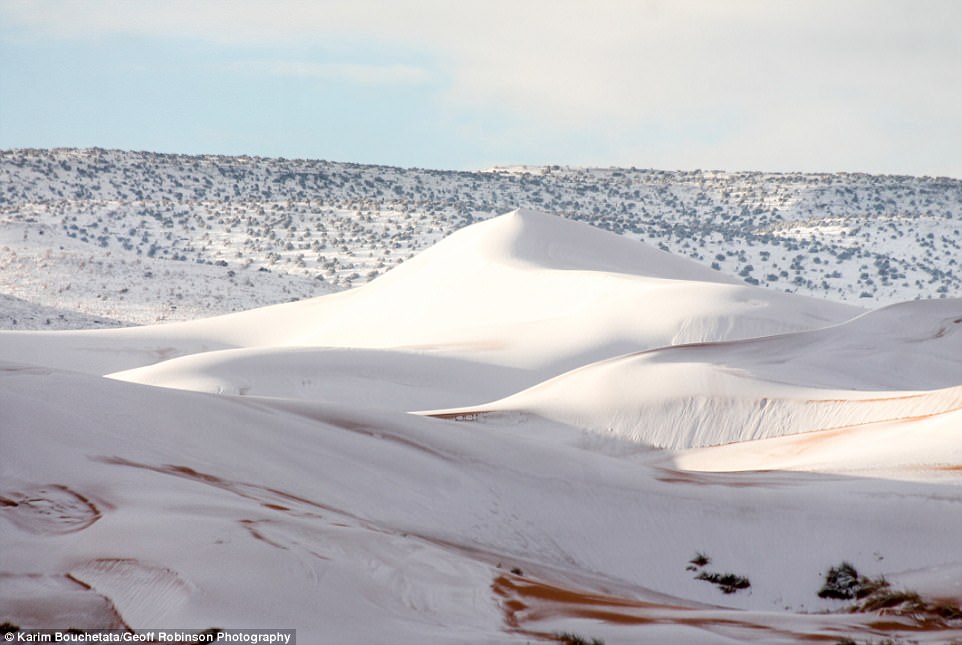 Parts of the Sahara Dessert got up to inches of snowfall after a freak winter storm hit the area on Sunday. This is actually the third time in 37 years that the town of Ain Sefra, which is in Algeria, has seen snow cover the otherwise dry area. Local photographer Karim Bouchetata was amazed by this breathtaking sight and said: "We were really surprised when we woke up to see snow again. It stayed all day on Sunday and began melting at around 5pm."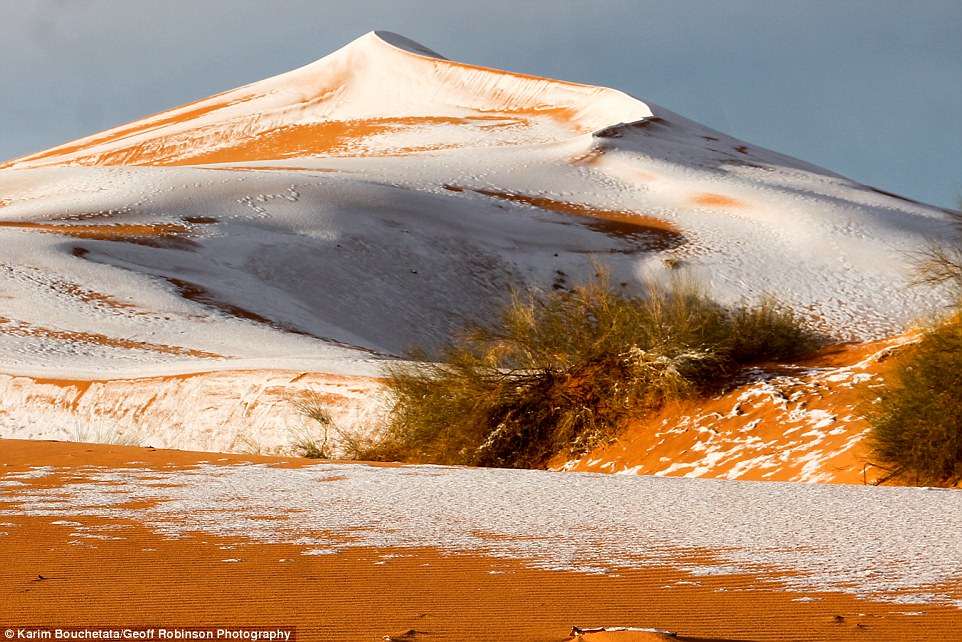 Back in 2016, the town also saw some snowfall shortly after Christmas, and it caused chaos! Then, in January 2017, the town saw snowfall again. This time children rushed out and made snowmen, some even went sledding on the sand dunes. Before that, snow was last seen in Ain Sefra on February 18, 1979, when a small snowstorm lasted just half an hour.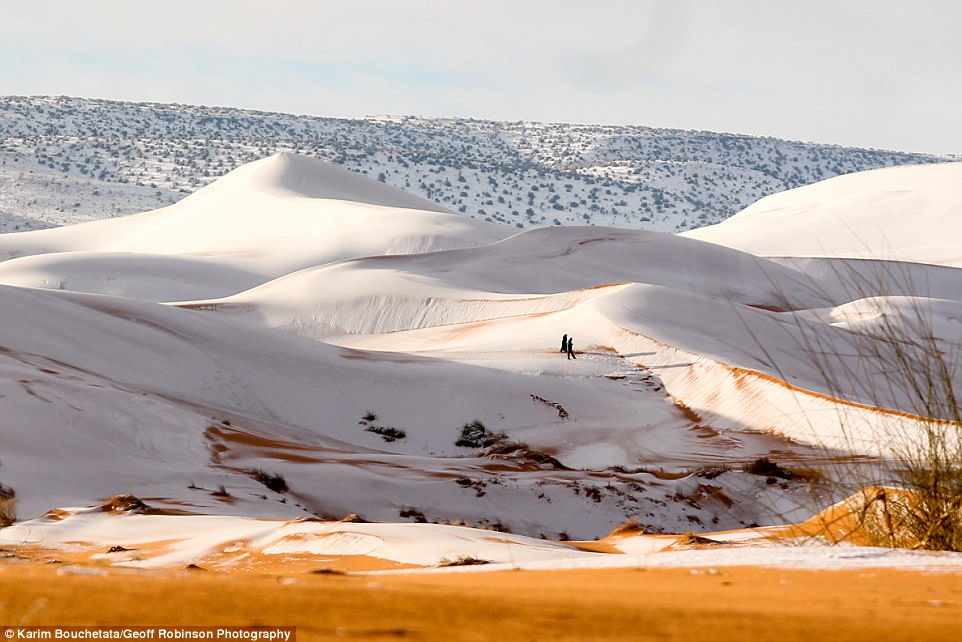 A spokesman for the Met Office explained this event by saying: "Cold air was pulled down south into North Africa over the weekend as a result of high pressure over Europe. The high pressure meant the cold weather extended further south than normal."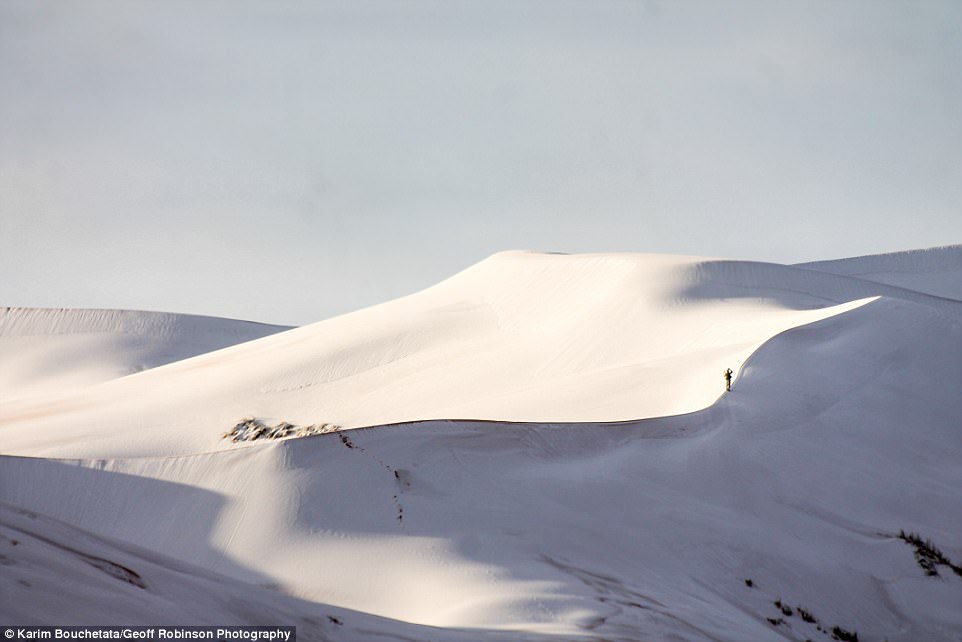 The town of Ain Sefra is located around 3,280ft above sea level and is surrounded by the Atlas Mountains. But, despite its high altitude, it's extremely rare to see snow in the town.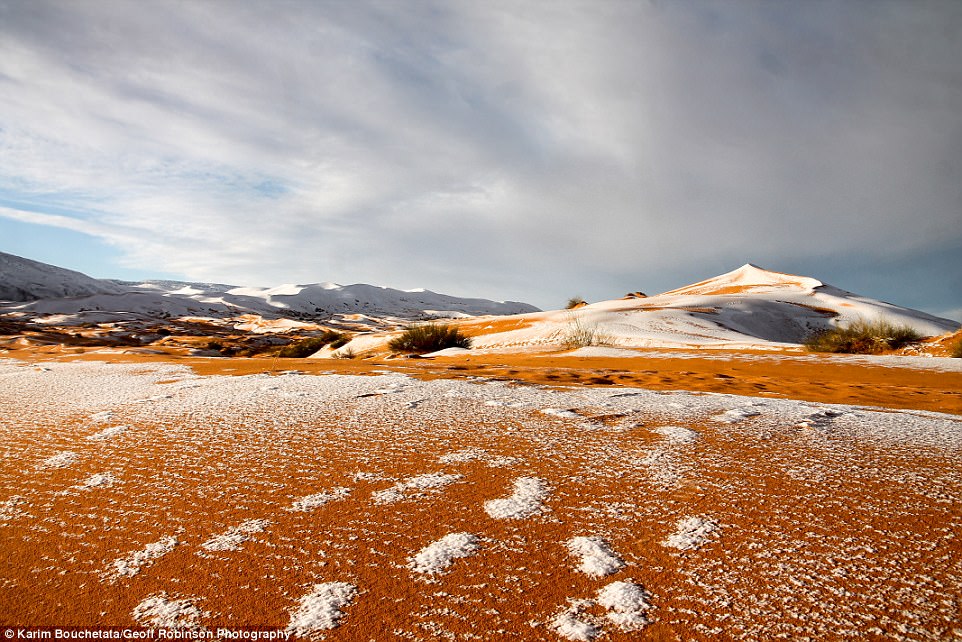 [Source/Daily Mail]
Share these beautiful pictures with your friends to amaze them with this breathtaking sight!