God granted humans stewardship over all living things on the earth. This includes all the animals, big and small, with whom we are to share the bounties of this planet. Building awareness about wildlife and preservation is an important part of safeguarding what God has entrusted to our care. Modern zoos, animal parks, wildlife sanctuaries and reserves are all part of our efforts to preserve the diversity of life on earth.
Nowadays, thanks to the internet, we can build awareness about preservation by taking the stories of animals and giving people the experience of witnessing their lives first hand, even if it may be through the internet. Tools such as social media, when used effectively, help people all over the world connect with things that matter – in this case, the life of other creatures. One such story that brought joy to the hearts of millions across the world and made the significance of animal life visible and therefore relatable is the story of April the giraffe.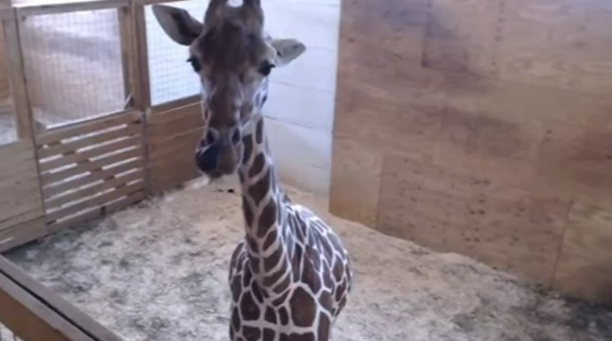 In the spring of 2017, April the giraffe gave birth to her son, Tajiri, in her home in 'Animal Adventure Park' in Harpursville, New York, as over 1.2 million people all over the world watched the live stream in wonder and awe. The video went viral and April became a worldwide sensation, but she had been gaining fame already, a few months before she gave birth, thanks to daily updates and live videos of her posted by the owners of Animal Adventure Park. After the live stream of her giving birth went viral, a spoof made by a pregnant lady inspired by April's video also went viral. Such is the fame of April the giraffe.
It has not even been a year since April gave birth and became a worldwide sensation, but there is news in the air that she may be pregnant again, as hinted by the owner of the animal park while giving a live TV interview. Moreover, in October of 2017, the park had posted on its Facebook page that "love is in the air" for April and her partner, and "April has been cleared for another pregnancy and has our blessing to allow nature to take its course". Zookeepers at the park can't be certain yet about anything, so it's a waiting game for everyone involved, including April's fans on the internet. Stephen Donnelly, a spokesman for the park, commented about the pregnancy speculation, "We can't confirm or deny … I honestly don't know" but added, "stay tuned!"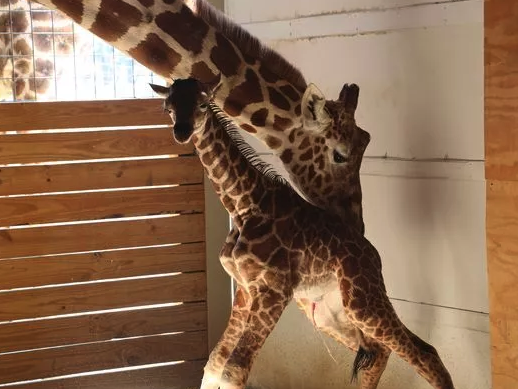 Share this story to let others know about this potentially good news!