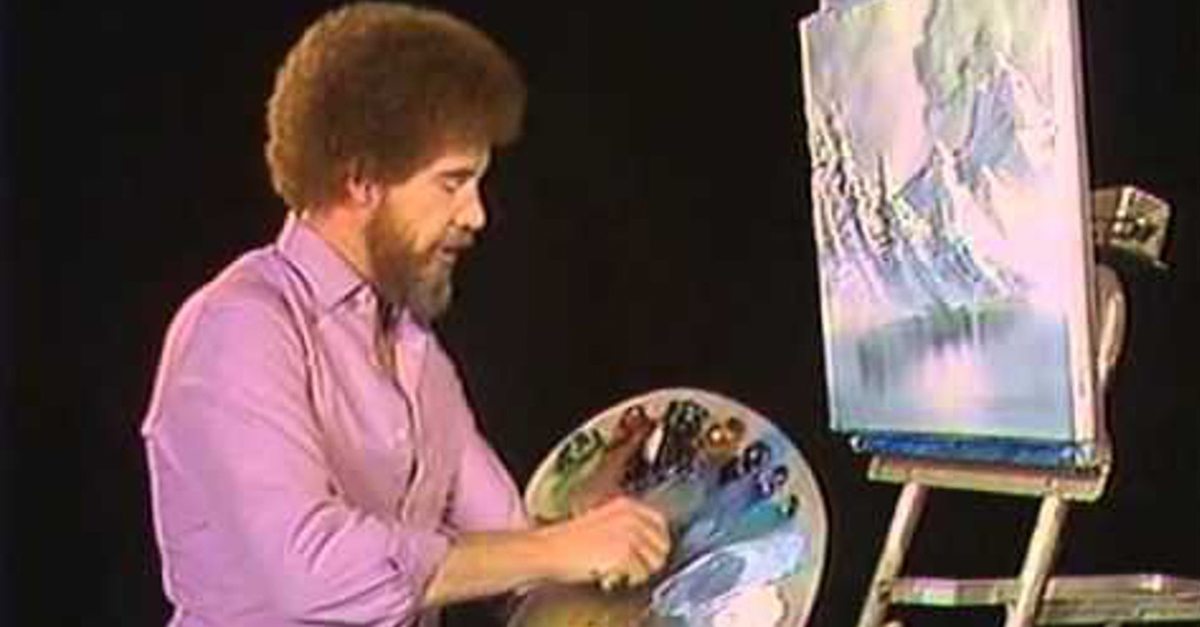 So many of us think we know a lot about Bob Ross. He was such a well known artist but tended to keep to himself despite the fact he was so well-known on TV. The New York Times even suggested that he could be the most recognized painter since Picasso, but do you believe there is a lot about Bob Ross that you probably don't know?
Here are 9 little-known facts about the mysterious life of famed painter, Bob Ross:
1. He was missing a finger
Bob Ross would often help out his father when he was a child. His father was a professional carpenter and worked out of a wood shop in their family's garage. Bob Ross was cutting wood on a table saw one day when he ended up losing a part of his left index finger in a terrible accident. We could never really see it on TV since that finger was usually hidden behind his paint pallet.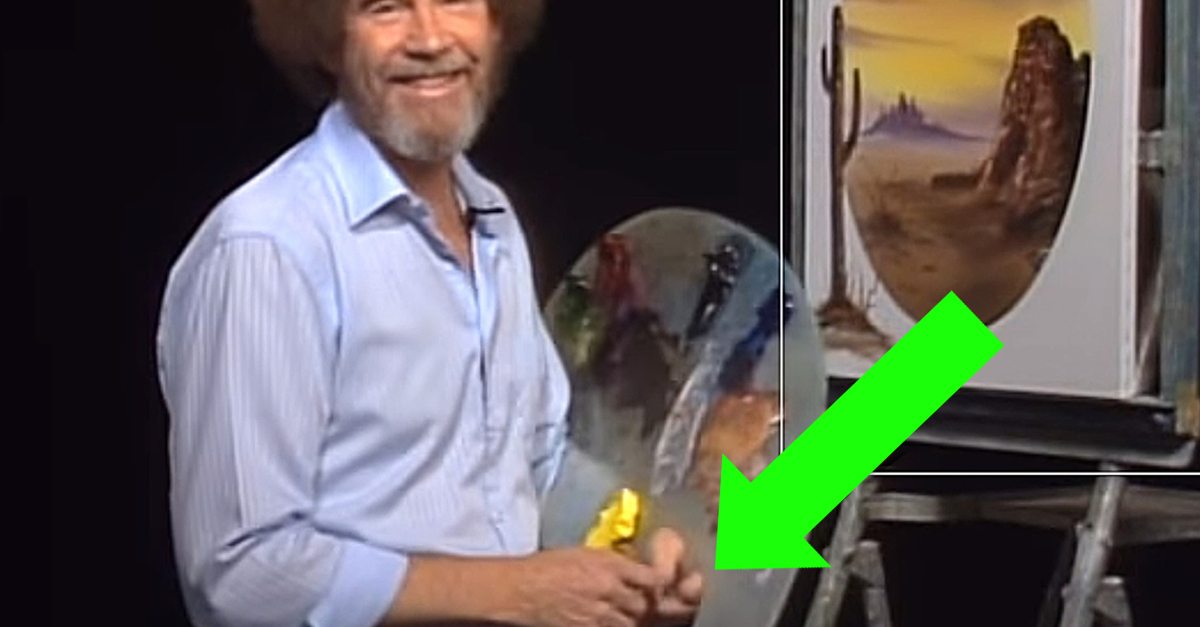 2. He was an Air Force masters sergeant
Did you know that Bob Ross enlisted in the Air Force in 1961? Over the span of 20 years he made it to the rank of master sergeant, eventually serving as the first sergeant of the U.S. Air Force Clinic at the Eielson Air Force Base in Alaska! His time in the Air Force led him to become the person so many of us knew on TV, he was even quoted saying:
"I was the guy who makes you scrub the latrine, the guy who makes you make your bed, the guy who screams at you for being late to work. The job requires you to be a mean, tough person. And I was fed up with it. I promised myself that if I ever got away from it, it wasn't going to be that way anymore."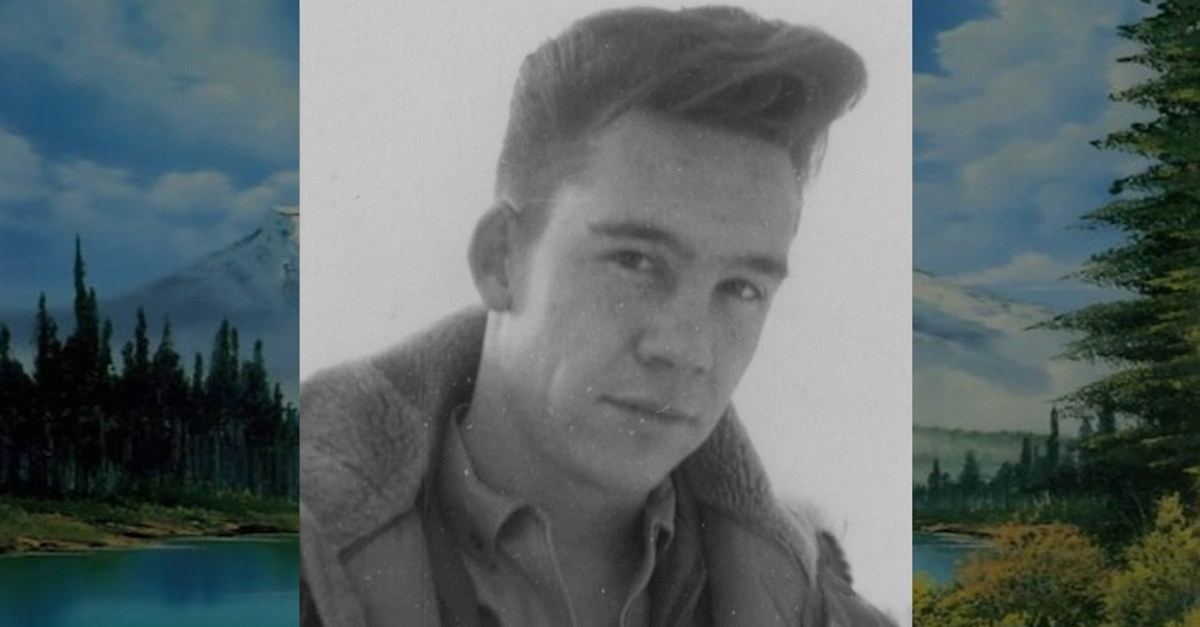 3. One of his students got him on PBS
While he was in the Air Force, Bob Ross spent his free time watching The Magic World of Oil Painting with Bill Alexander. Bob Ross had painted a little bit, but he really enjoyed watching Bill Alexander and learned a lot from the painted. Bob Ross eventually took over some of Bill Alexander's classes, which is where he met Annette Kowalski. Annette Kowalski eventually ended up pitching the idea for a show with Bob Ross to PBS, it would be a  program called The Joy of Painting.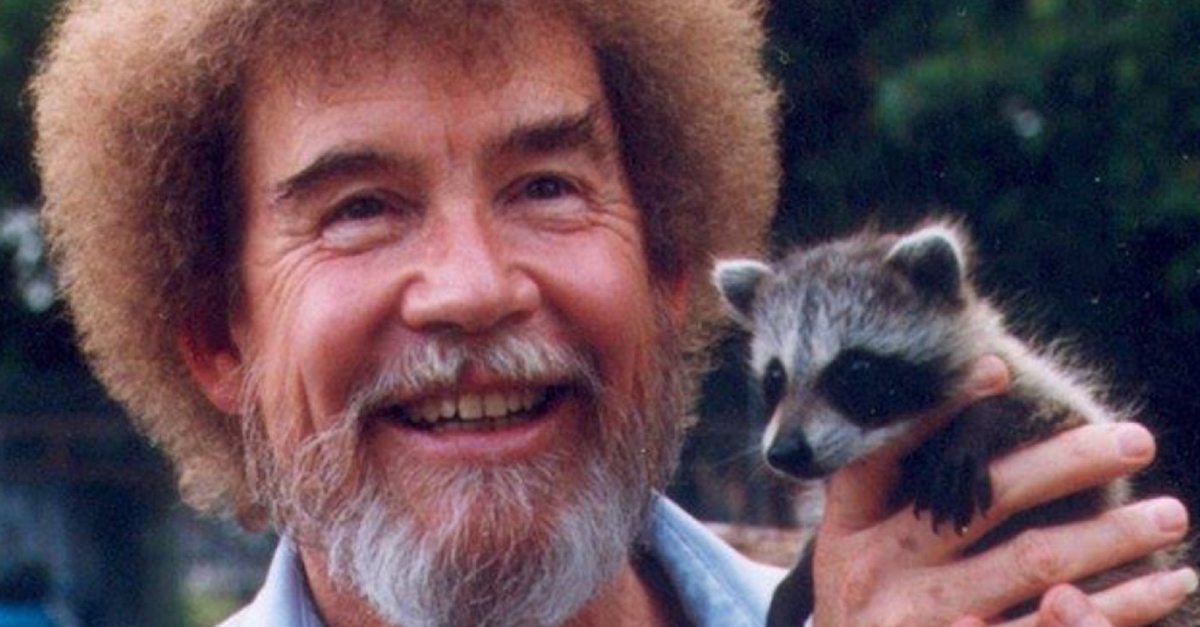 4. Bob Ross Hated His Hair
Bob Ross had hair that was almost as iconic as his paintings! He didn't have much money when he first started out so he was unable to pay for haircuts. He decided to get a perm so that his hair wouldn't be cumbersome or need to be cut as often. He ended up not liking his afro but dealt with the hairstyle for years afterward.
5. It is estimated that he painted over 30,000 paintings
Nobody knows the exact number of paintings done by Bob Ross, but it is estimated that he made over 30,000 of them! The program "The Joy of Painting" ran for 31 seasons, a total of 403 episodes. Bob Ross painted in 381 of these.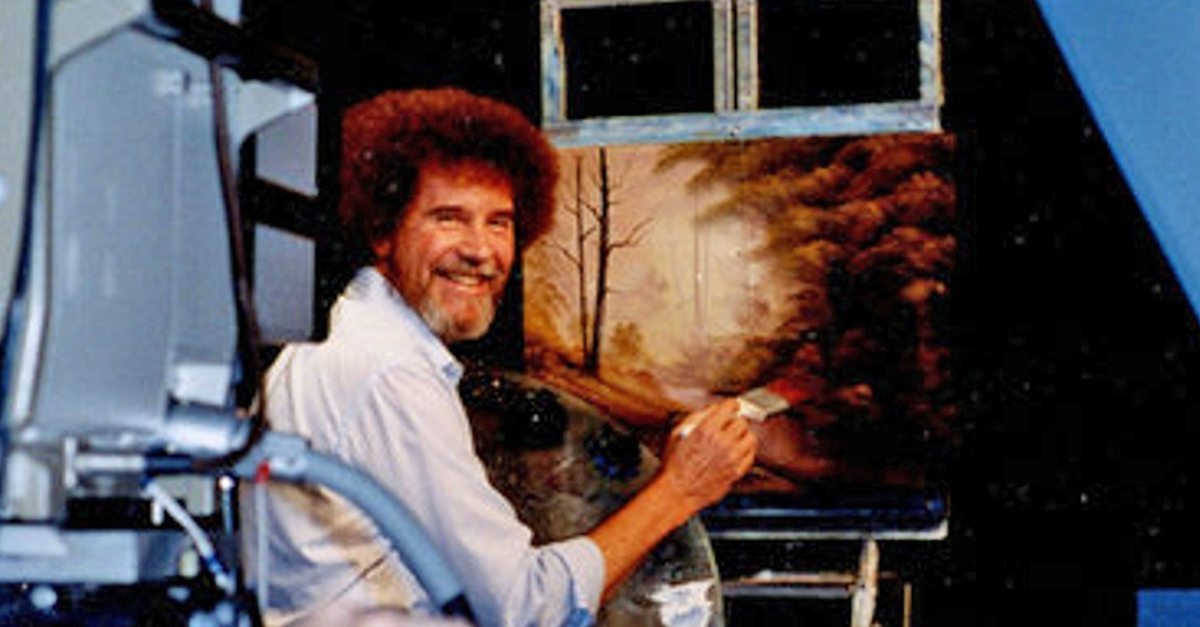 6. He shot an entire season in 2 days
Bob Ross used to paint during his lunch break while he was in the Air Force. He was even able to crank out a few paintings during a short lunch break! He was so fast and skilled that he would often shoot an entire season of The Joy of Painting in just two days!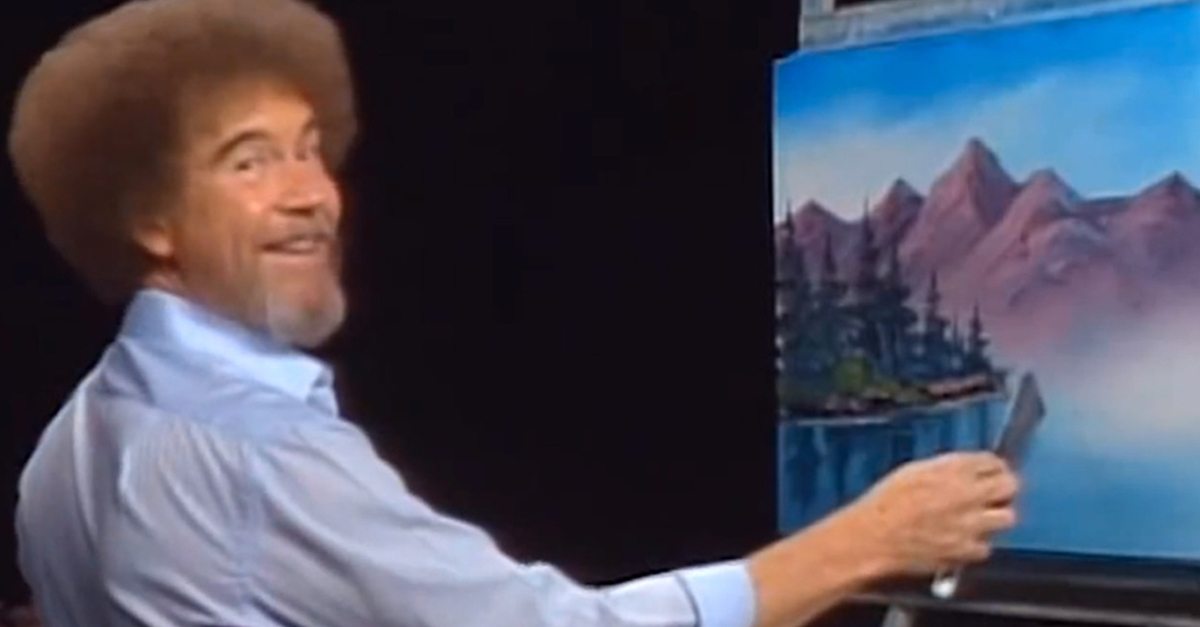 7. Bob Ross never painted people
Bob Ross hardly painted houses in his paintings. Even if there was a cabin, he never made a chimney because he didn't even want signs of people in his paintings! In fact it is known that Ross only painted one person in his nearly four hundred episodes of the Joy of Painting, and this person was simply a silhouette against a tree near a campfire.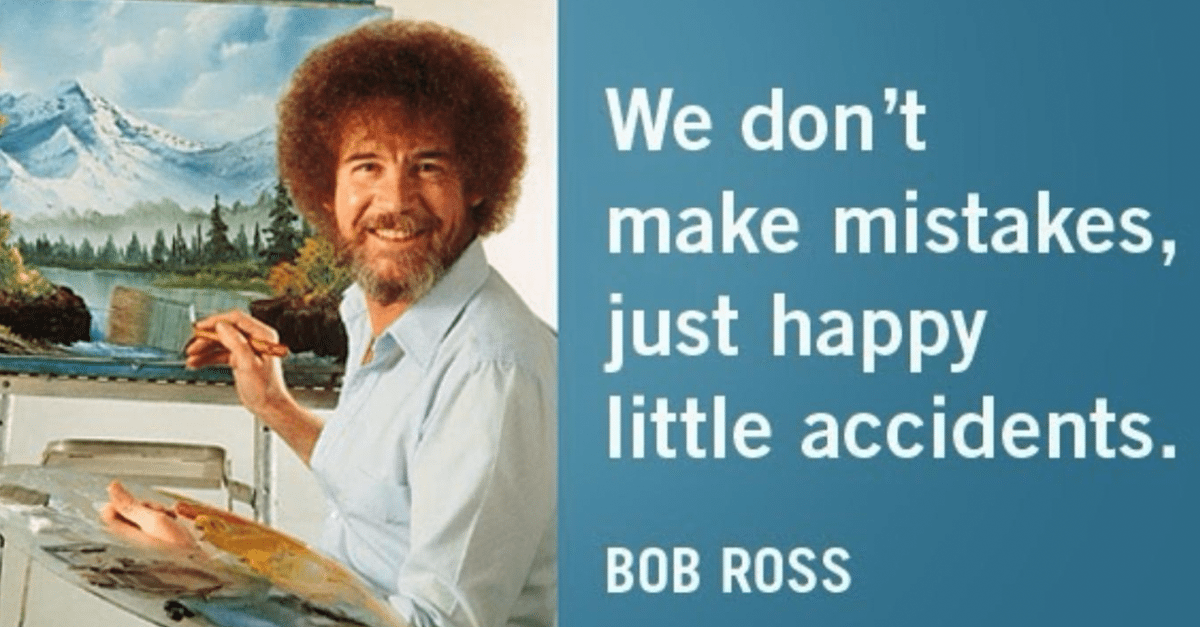 8. 13 paintings were stolen
No one really knows the value of a Bob Ross painting, but they have sold on ebay for $10,000. During The Joy of Painting's second season, a burglar came and stole thirteen paintings from Bob Ross' van. It is suspected that these paintings were then sold on the black market.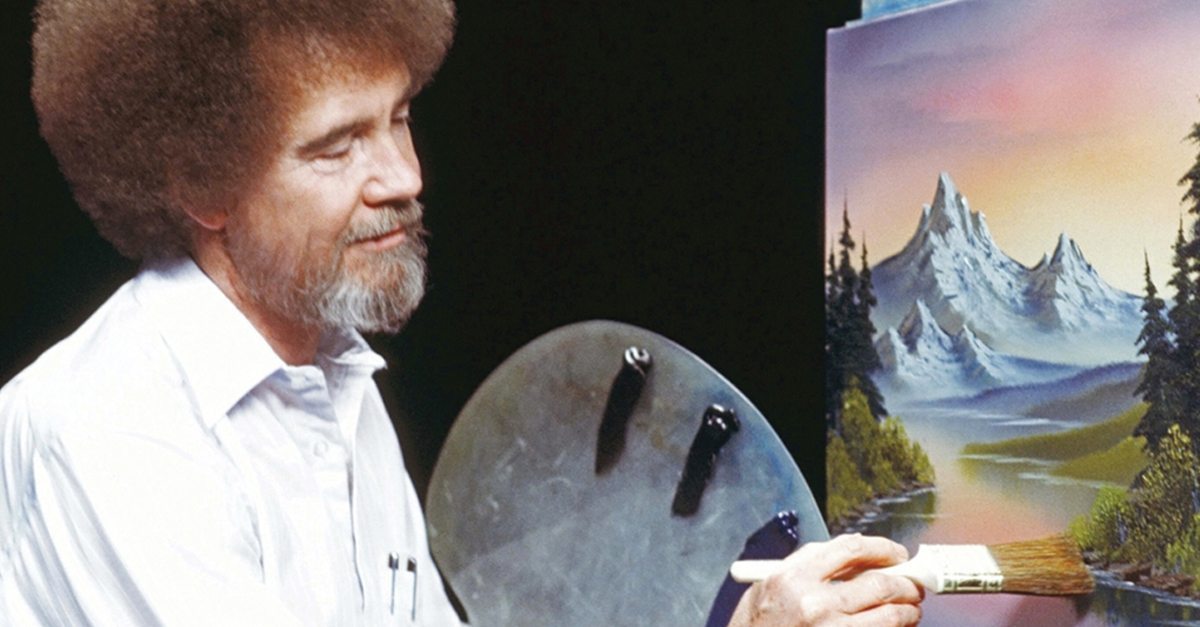 9. PBS never paid Bob Ross one cent for The Joy Of Painting
Bob Ross wasn't paid by PBS for a single episode of The Joy Of Painting, but he was ok with that. The Joy of Painting show was actually a great marketing tool for Ross. He used The Joy Of Painting to promote his painting tools and products, which turned out make 15 million dollars a year.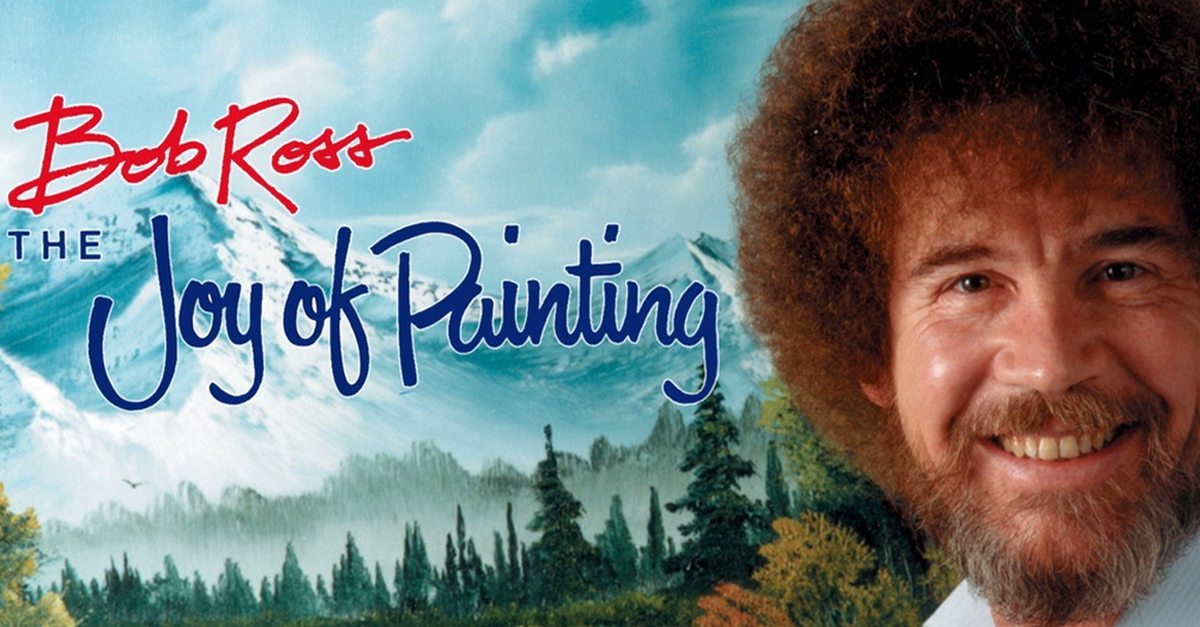 10. He donated most of the paintings.
While he sold his painting early in his career, while he was on TV Ross gave most of his paintings away to PBS stations to help them raise money.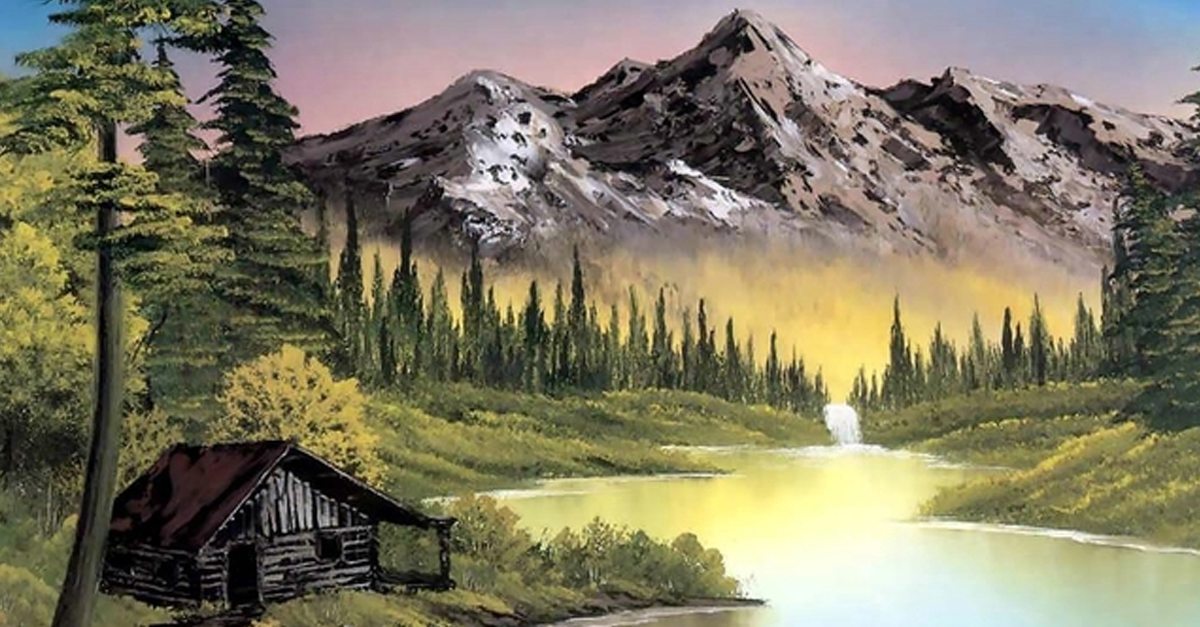 11. He Had a Perm for Practical Reasons
When Ross left the Air Force to start a painting career he permed his hair as a means to save money on getting haircuts.
Ross really didn't enjoy the afro by the time he could afford a decent haircut. However, he realized that it held a lot of marketing potential and that he was known for the hair. So, he kept the bulbous hair for that reason.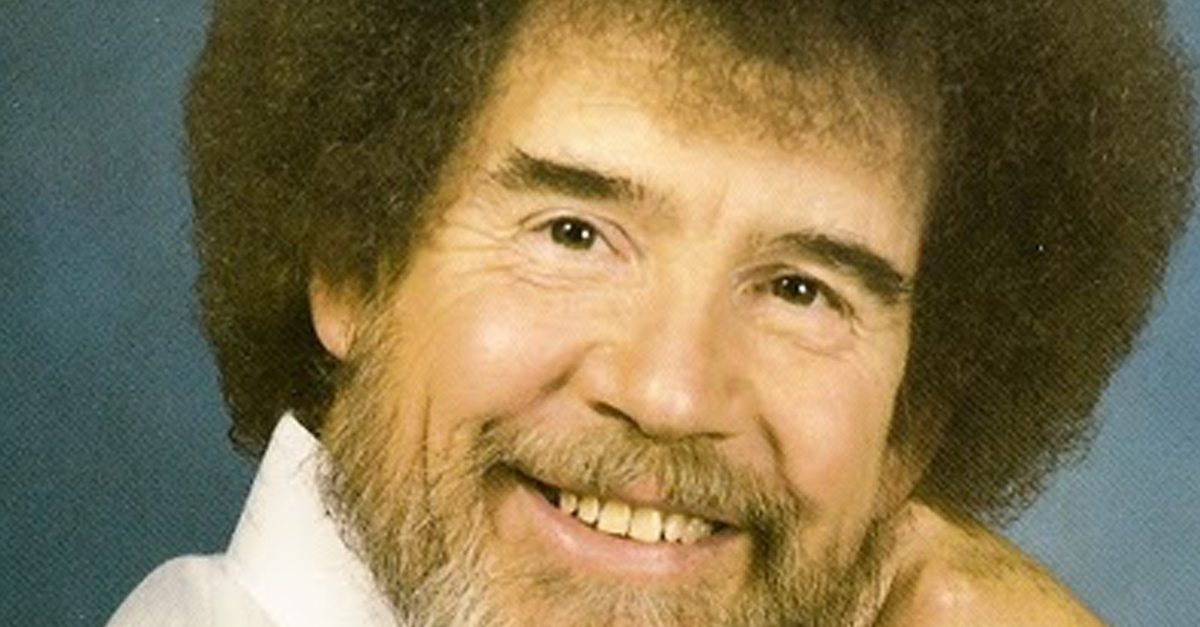 Watch Bob show you how to paint an Evergreen Valley.