The bond between siblings is special. In certain cases, God had been ever so wonderful and even made siblings look alike. Take a look at these celebrity siblings who look alike.
Fifteen Celebrity Siblings Who Look Just Like Each Other
We all tend to look a lot like our siblings – we share the same genetic heritage after all. But when it comes to these attractive celebrities – they bring twice the good looks to the world, and for some of them, they might as well be twins! Here are a list of celebrity siblings who look just like each other.
1. Cameron Diaz and Chimene Diaz: Looking at these two is almost like looking at one of them facing the other in a mirror. Not only is the resemblance striking, they could easily pass off as twins to the uninitiated. With striking good looks and an outward appearance that looks just like each other, these sisters give their genes a very good name.
The Diaz family is not only good looking, but very talented! Cameron is known for being a gifted actress, comedian, producer, and former fashion model. She has been in the spotlight since the age of 16 when she began modeling, but she rose to stardom at the age of 21 when she played sultry smooth jazz singer Tina Carlyle in "The Mask." Ever since, we have seen her in countless movies and she has received four Golden Globe Award nominations.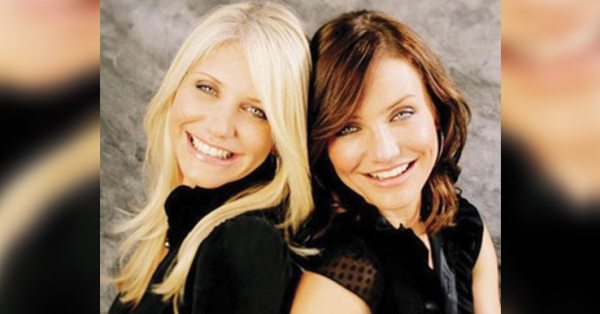 2. Beyonce Knowles and Solange Knowles: The best part about having a sibling is being with someone who loves and supports you no matter what. It's an added plus when they look so much like you, and for Beyonce, her sister can easily double as mirror.
Beyonce is one of the most well-known artists in the music industry today. Her career began in the late 1990s as lead singer of the R&B girl-group Destiny's Child. The group parted ways in 2006 and Beyonce continued to release her second solo album B'Day, which contained the top-ten singles "Déjà Vu", "Irreplaceable", and "Beautiful Liar".  Throughout her career, she has sold an estimated 100 million records as a solo artist and a further 60 million records with the group Destiny's Child, making her one of the best-selling music artists in history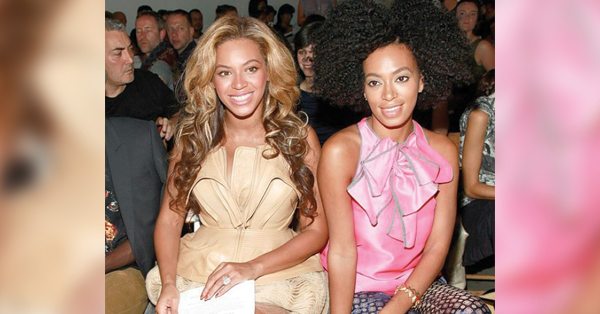 3. Kate Middleton and Pippa Middleton: Being royal makes you special – but when it comes to your family, you will always hold the same place. Pippa and Kate's striking resemblance towards each other reminds us all that, at the end of the day no matter who you choose to marry, you will always look like your family.
Kate Middleton has been influential ever since she stepped into the spotlight and married into the royal family. Her impact on British and American fashion has been called the "Kate Middleton effect" by the media. In 2012 and 2013 she was selected to be listed as one of the "100 Most Influential People in the World" by Time magazine. Pippa Middleton has also been making headlines recently! Pippa married James Matthews in the Berkshire countryside on May 20th 2017.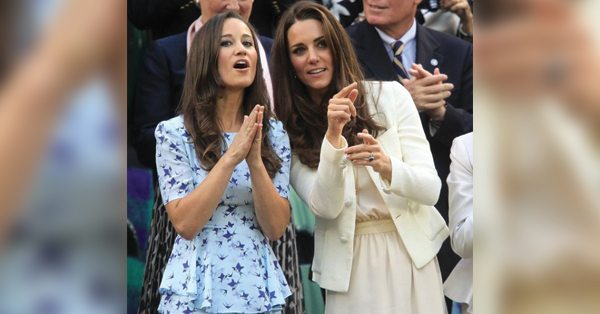 4. Luke Wilson and Owen Wilson: Being brothers that look like each other might have made for fun times growing up. These brothers resemble each other strikingly, and with just one look at them, it is easy to tell that they are related.
Although Owen may be the most well-known of the Wilson family, his brothers are also very talented! His older brother Andrew and younger brother Luke are also actors with whom he has collaborated a number of times. Luke is best known for his roles in the movies Idiocracy, Old School, Bottle Rocket, The Royal Tenenbaums, Blue Streak, Bongwater, and Legally Blonde.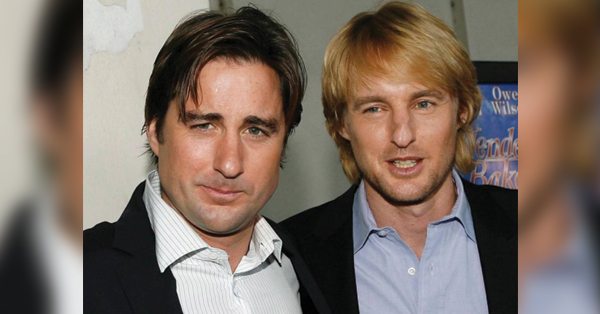 5. Paris Hilton and Nicky Hilton: Why just be known as an heiress when you can be known for your genetic lottery as well – a lottery Paris Hilton shares with her sister, as two people that look just like each other.
The Hilton family is a well-known name in every American household, best known for their large fortune. Paris is a businesswoman, socialite, television and media personality, model, actress, singer, and DJ. Paris also released her book Confessions of an Heiress that became a New York Times Best Seller. Paris and Nicky are the great-granddaughters of Conrad Hilton, the founder of Hilton Hotels.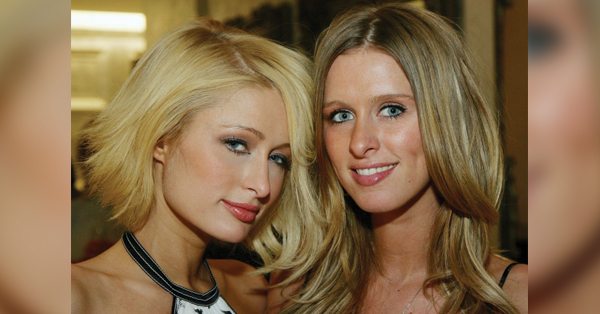 6. Liam Hemsworth and Chris Hemsworth: It is said that siblings are supposed to resemble each other, and these brothers turns that saying into a reality.
The Hemsworth brothers are both very talented actors. Liam has been in American films like The Last Song (2010), as Gale Hawthorne in The Hunger Games film series (2012–2015), and as Jake Morrison in Independence Day: Resurgence (2016). Chris is known for playing Kim Hyde in the Australian TV series Home and Away (2004-07) and Thor in the Marvel Cinematic Universe since 2011.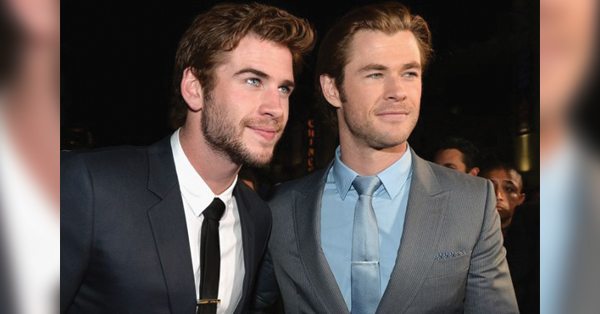 7. Jessica Alba and Joshua Alba: Just because your sibling is not of the same gender as you, does not mean that you will not look like them – and these siblings prove just that.
Jessica is a very talented actress and businesswoman. She began her career in 1994 when she was only 13 years old after playing in Camp Nowhere and The Secret World of Alex Mack. Since then, she has won various awards for her acting, including the Choice Actress Teen Choice Award and Saturn Award for Best Actress on Television, and a Golden Globe nomination.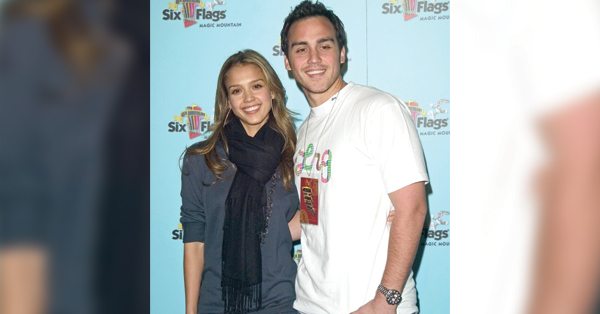 8. Dakota Fanning and Elle Fanning: With stunning good looks and oozing grace, these sisters turn heads not just by being attractive, but looking surprisingly alike as well.
Dakota rose to prominence when she was only 7 years old for her performance as Lucy Dawson in the drama film I Am Sam (2001), for which she was nominated for a Screen Actors Guild Award at age eight, making her the youngest nominee in history. The world took notice of this young actress and she has starred in many other films since. She is best known for acting, but Dakota also made her debut in modeling in 2009 when she was featured on the cover of various magazines like Elle, Vanity Fair, and Cosmopolitan, among others. Elle Fanning is also very talented, she started acting before she even turned three years old! She began her acting career by playing the younger version of her older sister Dakota's characters in the mini-series Taken and the movie I Am Sam.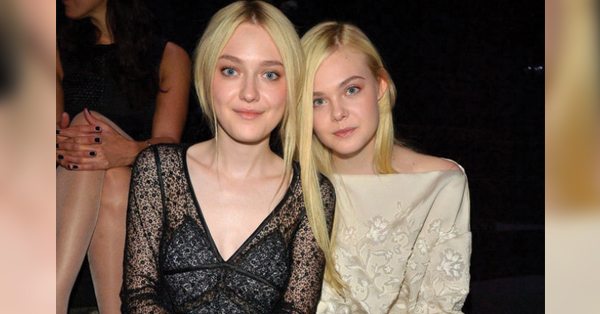 9. Victoria Beckham and Louise Adams: Looking similar is all a part and package of being born into a family – and for these sisters, a close reminder that they are part of the same heritage.
Victoria is a well known an English businesswoman, fashion designer, model, and singer. Beckham rose to fame in the 1990's when she was a part of  the all-female pop group Spice Girls. She has participated in five official documentaries and reality shows about her. In recent years Beckham has become an internationally recognised style icon and fashion designer.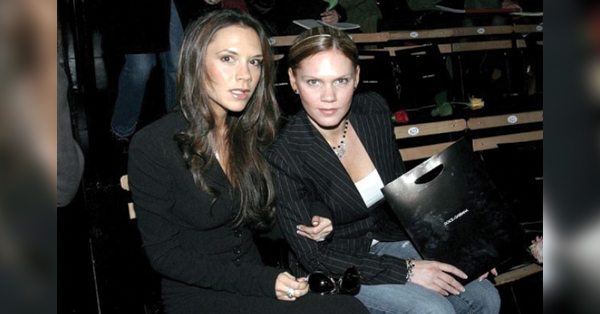 10. James Franco and Dave Franco: Looking strikingly similar to each other, these brothers remind us that sometimes we need to look twice in order to gauge which sibling that really is.
James is a very popular actor and filmmaker, best known for his work in both comedic and dramatic films and TV shows. Some of his most important roles have been in live-action films such as Milk (2008), Pineapple Express (2008), Rise of the Planet of the Apes (2011), Spring Breakers (2012), Oz the Great and Powerful (2013), This Is the End (2013), The Disaster Artist (2017), and Sam Raimi's Spider-Man trilogy. Dave began his career with minor roles in films such as Superbad and Charlie St. Cloud. He made his breakthrough performances in the ninth season of the series Scrubs and a supporting role in 21 Jump Street. Dave has also had roles in Fright Night, Now You See Me, Now You See Me 2, Warm Bodies, Neighbors, and Nerve.
11. Jessica Simpson and Ashlee Simpson: Sisters are supposed to look like each other – and this pair of siblings makes that apparently evident.
Jessica is multitalented, known for being a singer, actress, and businesswoman. Simpson signed a recording contract with Columbia Records when she was only sixteen years old. After many successful years in the music industry, she launched The Jessica Simpson Collection in 2005, a fashion line of clothing and other items. The brand has gone on to earn over $1 billion in revenue and is regarded as one of the most successful celebrity founded brands ever. Ashlee began appearing in television commercials when she was only 15 years old. Later on she pursued a career as an actress and had a recurring role on the family drama 7th Heaven.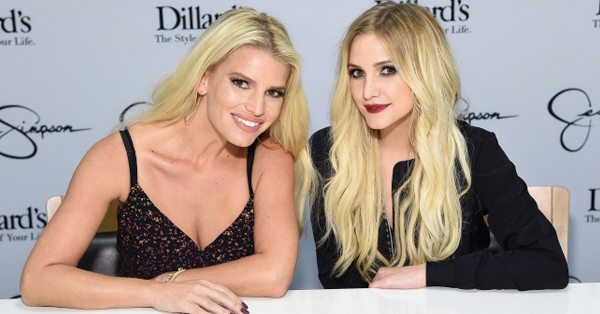 12. Chris Evans and Scott Evans: Growing up together, we start to mimic a lot of what our siblings do. Sometimes we end up resembling them a lot more closely than we realize.
Chris is best known for his superhero roles as the Marvel Comics characters Steve Rogers/Captain America in the Marvel Cinematic Universe and as Johnny Storm/The Human Torch in Fantastic Four and its 2007 sequel. Scott has also made a few acting appearances and is best known for his role as police officer Oliver Fish on the ABC daytime soap opera One Life to Live.
13. Penelope Cruz and Monica Cruz: Sister's that look so alike are difficult to tell apart – except by each other that is.
The Cruz sisters are quite amazing! Penelope is a Spanish actress and model who was signed by an agent at the young age of 15, she made her acting debut when she was only 16! Monica enjoyed a dancing career until 2002 when she left dancing to pursue a career as an actress. By 2005, Mónica starred in the Spanish television show Un Paso Adelante.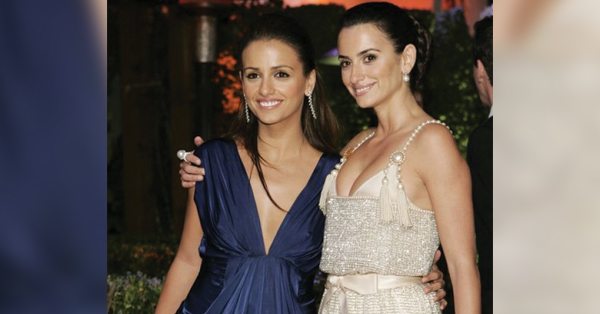 14. Ben Affleck and Casey Affleck: Other than a slight height difference, you might have a hard time telling these two apart. The same rugged good looks pervade through both these siblings, and they end up resembling each other a lot more closely than it initially appears.
The Affleck brothers are both very talented actors and filmmakers. Ben has earned two Academy Awards, three Golden Globe Awards, two BAFTA Awards and two Screen Actors Guild Awards. Casey began his career as a child actor and has been in many films including Good Will Hunting (1997) and Steven Soderbergh's comedy heist trilogy Ocean's Eleven (2001), Ocean's Twelve (2004) and Ocean's Thirteen (2007).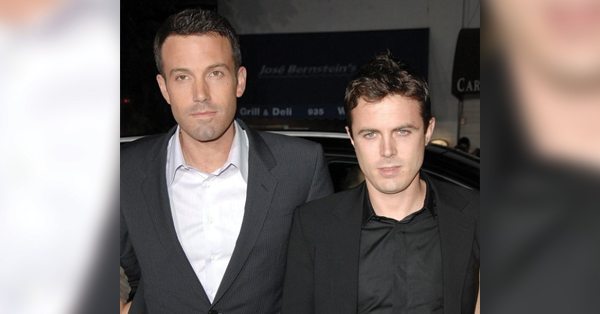 15. Alex Watson and Emma Watson: Looking just like your globally famous sister might not be such a bad thing. Place these two next to each other and aside from telling them apart by gender – you would have not much else to go on.
Emma is a very talented actress who has been acting ever since she was a child. She rose to fame after being in all eight Harry Potter films. Emma also took on starring roles in movies like The Perks of Being a Wallflower (2012) and The Bling Ring (2013). In 2017, she starred as Belle in a live-action adaptation of Beauty and the Beast which has grossed over $1.2 billion worldwide!